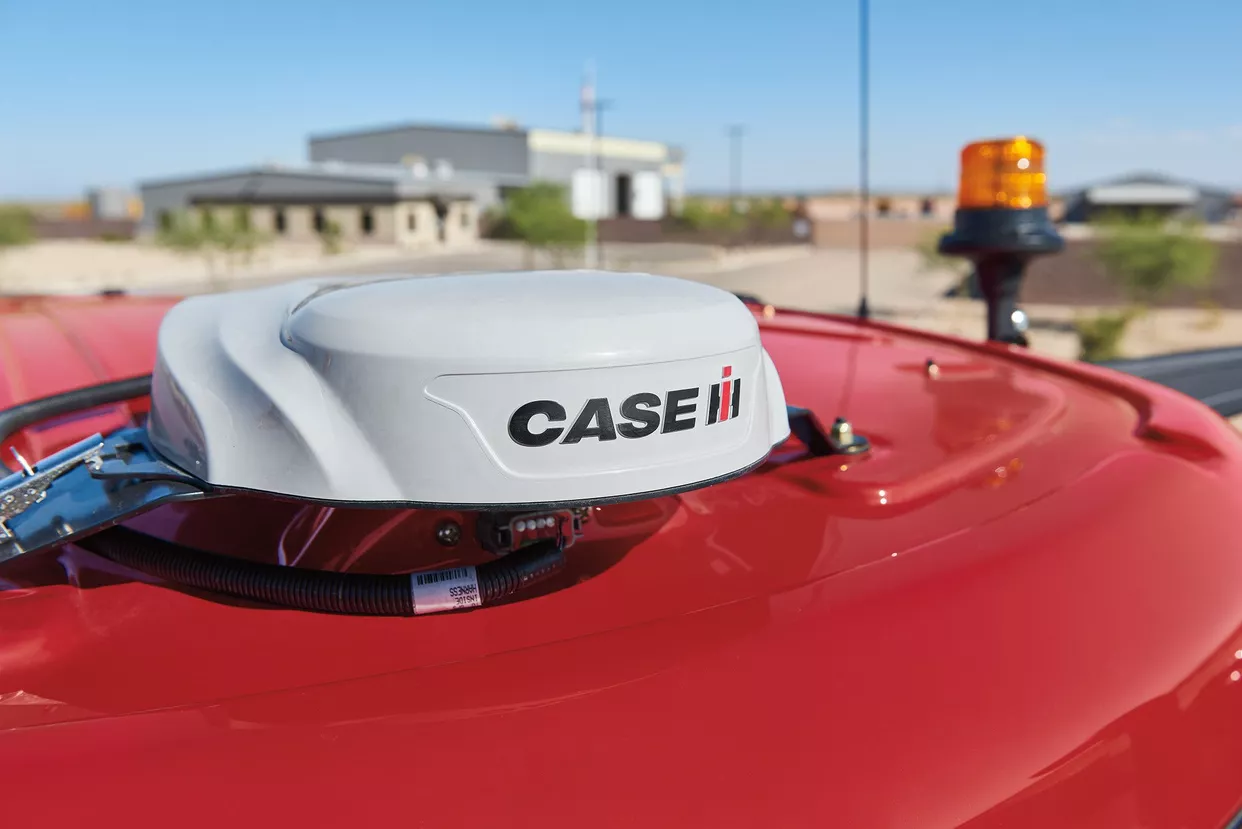 Guidance and Accuracy, Streamlined
AFS Vector Pro provides reliable and consistent terrain-compensated position, helps acquire guidance lines very quickly, and utilizes various correction levels depending on your operation needs.
Auto Smoothing improves pass to pass accuracy and reduces overlaps and skips
Auto Line Hold improves guidance transitions between different correction source levels
Integrated Guidance Controller helps the receiver adjust to the pitch, yaw, and roll of the terrain
RTK Fill automatically falls back to AFS 2 (<2 inch) accuracy to maintain a high level of guidance
Available on Optum® series tractors, and the Patriot® 50 series Sprayer. The AFS Vector Pro Can be factory installed or installed by your Case IH dealer however, it is not backwards compatible with prior models.