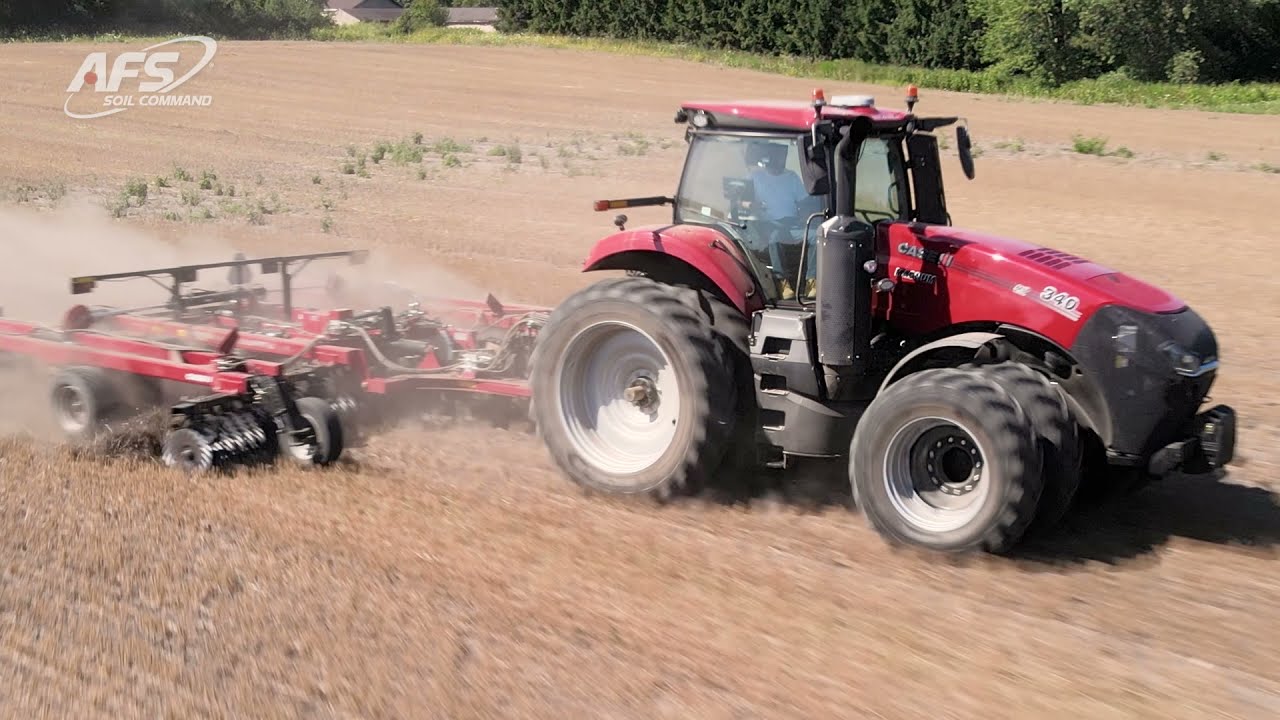 Maximize Environmental, Economic and Agronomic Performance
With AFS Soil Command tillage prescription technology, you can now match variable tillage treatments to your fields' specific conditions like never before — from zone-specific residue management and compaction removal to improving soil conservation and minimizing erosion.
Site-Specific Tillage: Vary your practices based on changing soil types and field conditions and address soil management challenges to make every inch of the field an optimal environment with minimal erosion and moisture preservation.
Simple Operation: The farm manager uses the easy-to-use AFS Connect™ prescription creation tool to create predetermined prescription maps to prompt automatic machine adjustments and gather tillage data and insights.
Productive and Efficient: Automatic adjustments are made quickly and efficiently as your tillage tool travels across the field, varying and increasing speed as conditions allow to minimize equipment wear and tear and maximize fuel efficiency.