The agreement, which commenced in 2022 with the race in Qatar, creates a partnership between businesses that operate at the pinnacle of technical innovation in their respective engineering sectors. Case IH has long been a leader in agricultural equipment, pioneering developments such as the world's first articulated rubber-tracked high-horsepower tractor, the Quadtrac. Meanwhile, the innovative approach of Aprilia Racing, part of Italy's Piaggio Group, has helped lead it to hundreds of victories and 54 world titles across all motorcycle sports racing categories.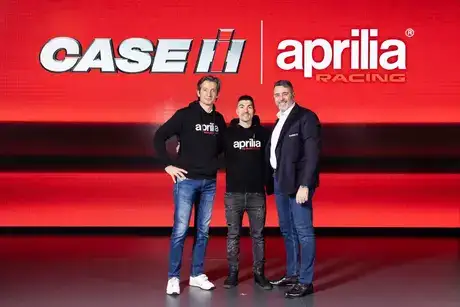 "We look forward to continuing this fruitful cooperation."
"We share the same team spirit and vision, focus on innovation and excellence, continually drive for success, and are passionate about what we do" said Mirco Romagnoli, Vice President Case IH and STEYR Europe.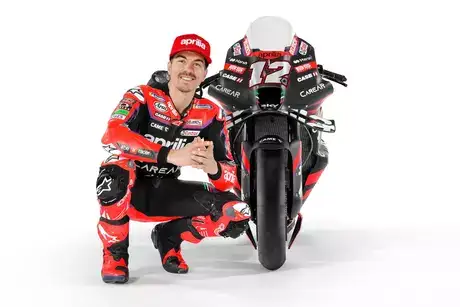 A perfect match: farming and motorsport
"When our two engineering teams met it became obvious what agriculture and MotoGP technology have in common. There are many similarities and opportunities from both sides. For example, Case IH and Aprilia Racing rely on similar advanced digital technologies to access and monitor vehicle data remotely, while both depend on constantly adjusting settings and reassessing strategies to maximise performance." stated Mr Romagnoli.

"In motor sports, the racer who wins never wins on his own; it's a team effort. This team spirit, combined with the drive for excellence and success, is clearly another thing that we share with Case IH." added Massimo Rivola, CEO of Aprilia Racing.

;