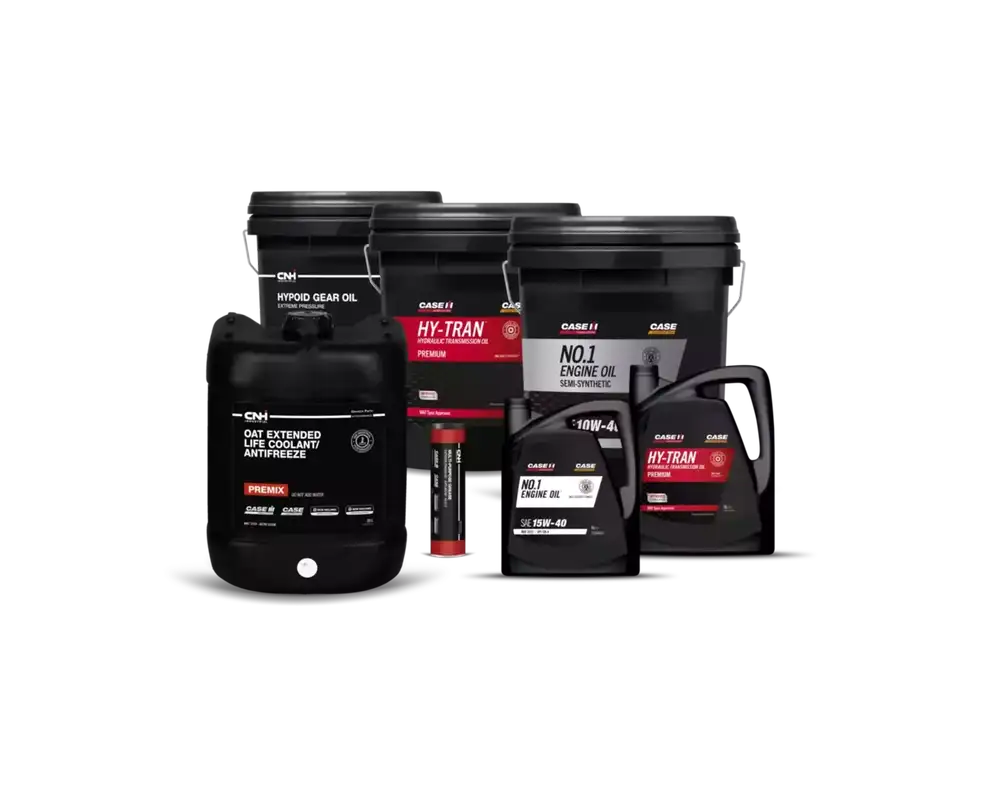 ENGINEERED FOR PEAK PERFORMANCE

​While these products are cross compatible, only our OEM lubricants are:
Built specifically for Case IH
Tested and fully approved to meet or exceed API and CNH Industrial Material Standards (MAT)
Approved for CNH Industrial limited warranties
The Case IH lubricants range was designed to deliver:
Maximum performance
Extended equipment service life
Reduced fuel and oil consumption, resulting in reduced environmental impact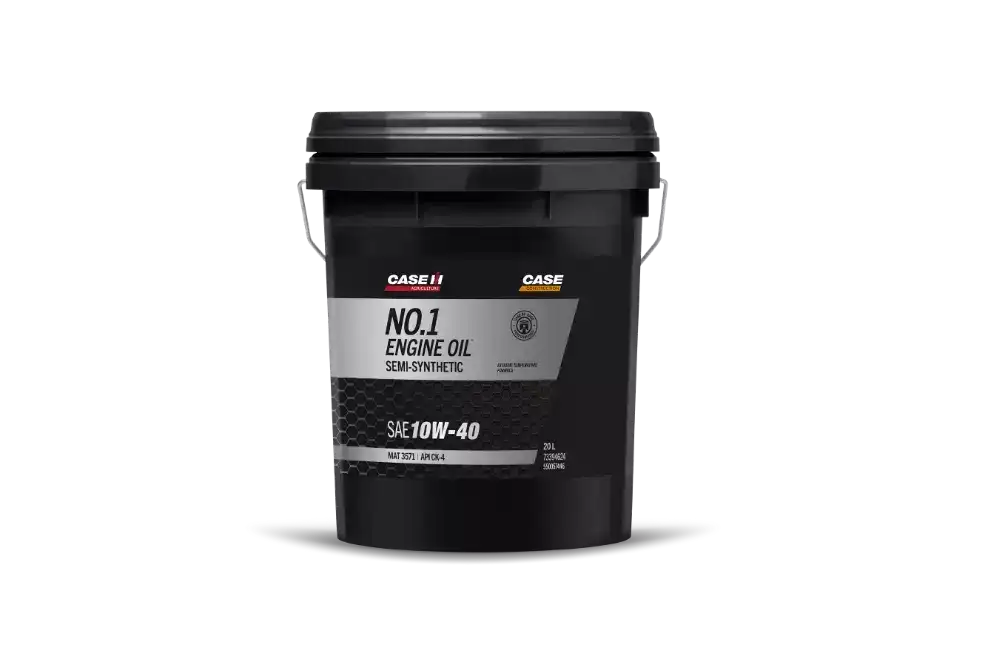 No.1 Engine OilTM
As a safeguard against premature wear, our genuine No.1 Engine Oils™ have been specifically engineered to new, next generation MAT 3571, 3572, 3622 specifications. Our oils have been extensively tested to provide maximum protection in oxidation and aeration control, shear stability and proven performance life for the heavy-duty, high temperature operation of agricultural and other off-road diesel-powered equipment.
No.1 Engine Oils are the only lubricants bench tested, field tested and approved by CNH Industrial engineers in severe lab conditions, and under load in extreme field testing.
Only oil approved for extended drain intervals (20% longer) for Case IH equipment
Tiered Label Design

Silver – Synthetic
White – Conventional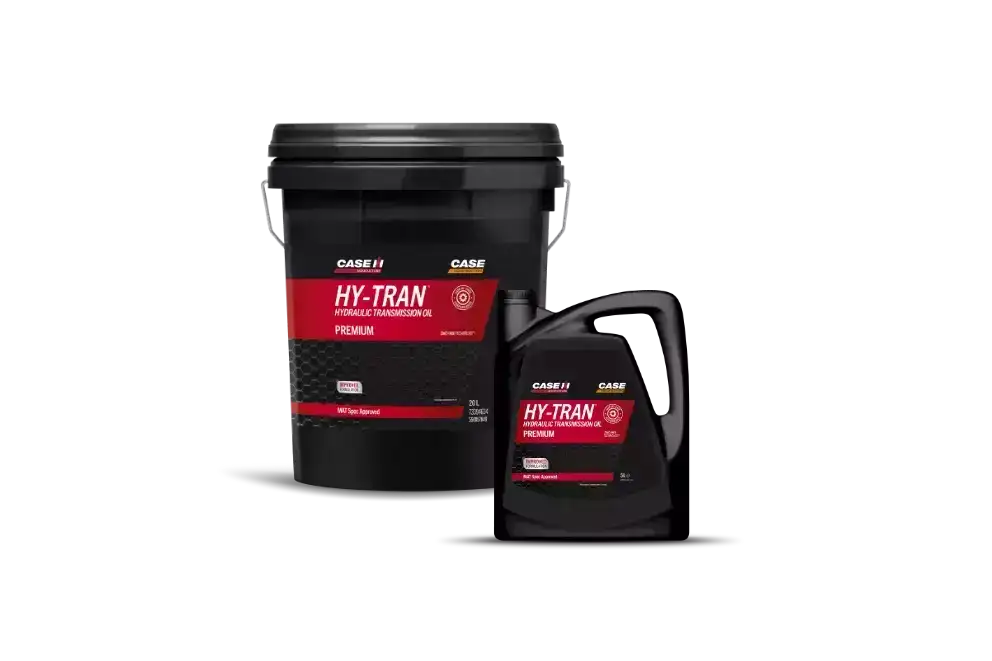 Hy-Tran®
As technology continues to advance, Case IH stays ahead of the curve with newly improved Hy-Tran
®
Premium Hydraulic Transmission Oil designed to keep tractor transmissions, axles and hydraulic systems free of deposits while inhibiting wear, corrosion, sludge and foaming.
Superior Water Tolerance: Unique ability to hold up to 1% of its volume in water helps prevent rust, sticky valves, flow restrictions and pump cavitation.
Improved Superior Oxidation Stability: Less oxidation under heat prevents metal deposits and corrosion, extends component life and reduces downtime.
Superior Shear Stability: Provides advanced wear protection for transmissions and implement pumps by maintaining its viscosity when subjected to high temperatures and extreme pressure.
Superior Wear Protection: Less wear for longer component life.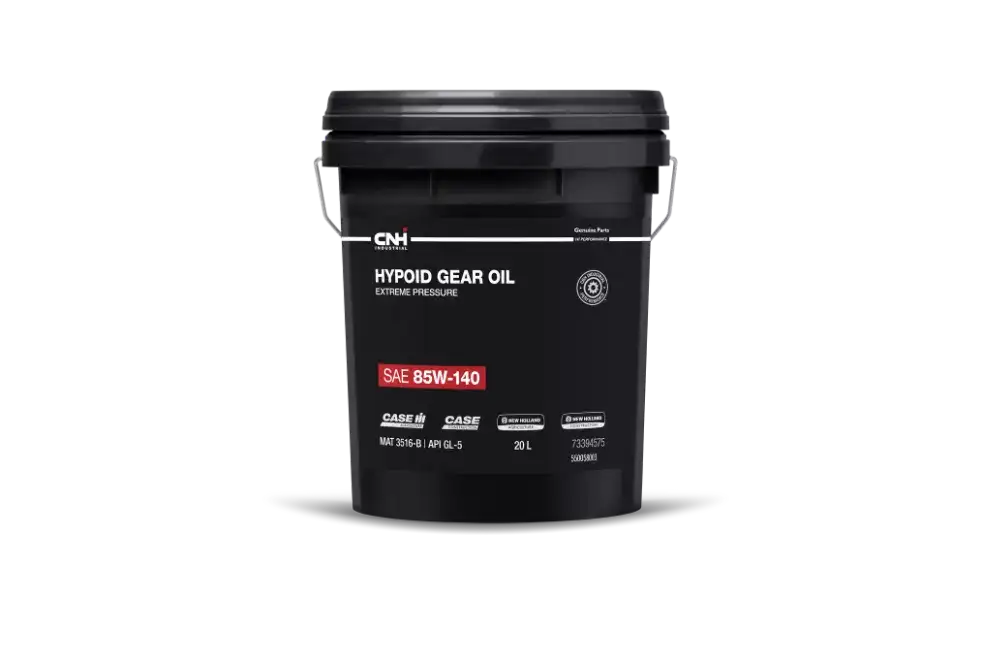 Hypoid Gear Oil
Gears in agriculture equipment are subjected to immense pressure which without the proper lubrication, can lead to breakdown in the lubricant film resulting in scuffing at high temperatures. Our MAT-Spec Hypoid Gear Oil formula is designed to help prevent deposit formation and maximise oil drain intervals without compromising on protection. Our genuine gear oil contains a unique additive package, developed specifically for our machines to keep your equipment operating at it's peak performance.
High load capability, anti-wear and extreme pressure properties extend equipment life
Reduces maintenance costs under severe conditions
Thermal and oxidation stability extends seal life and increases service life of equipment and lubricant.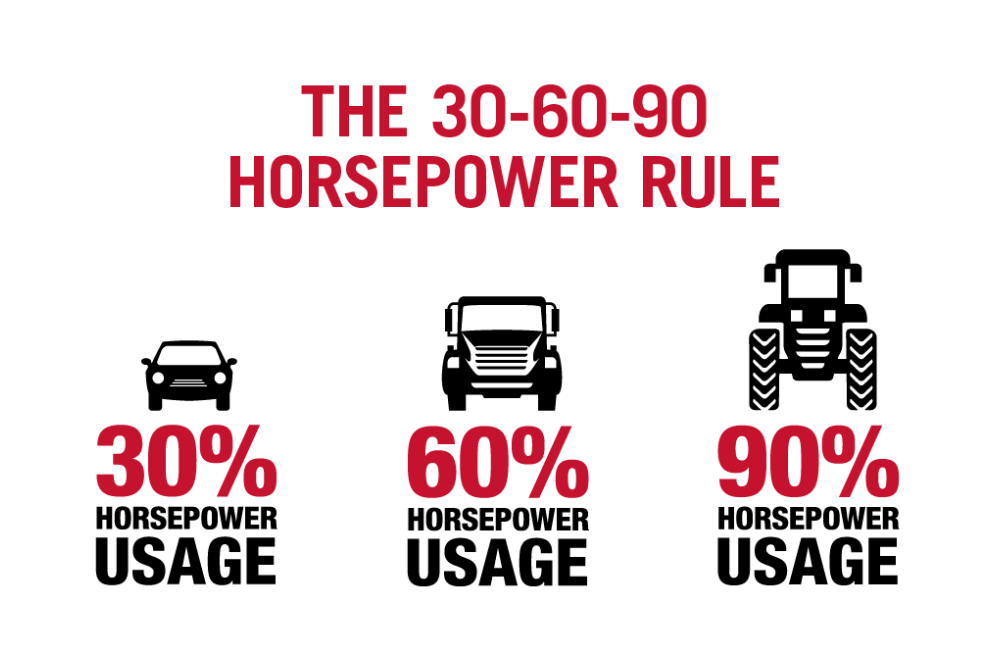 30-60-90 Rule
Off-road equipment generates more usable horsepower – 30% more than on-road trucks and 60% more than automotive engines. Tighter tolerances and higher temperatures than ever before result in severe duty cycles. High-quality, lubricants offer the level of performance and durability required to ensure the longevity and reliability of off-road engines.

It's critical to acknowledge that farming equipment is a unique and tough

application for lubricants and as such requires a superior formula to perform

and then extensive in-field testing to refine and perfect each lubricant.

Choose genuine Case IH lubricants for optimal performance of your machines.


;