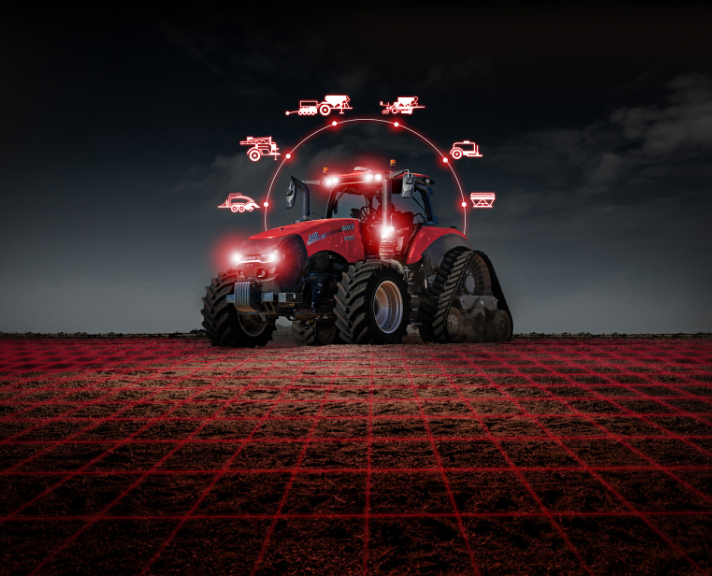 Connect your machinery with precision farming technology to reduce your outputs and increase your productivity and efficiency year-round.
For a limited time when you invest $10,000 incl. gst or more on AFS technology, Case IH will offer you an unbeatable 0% interest loan on your repayment.*
This offer is available on the full range of AFS products and services including displays, guidance and steering systems, variable-rate section controllers, harvest tools, software and more.
Ask your Case IH dealer how we're transforming productivity with AFS technology.
Terms and Conditions
Program Terms & Conditions
This program is offered by CNH Industrial Australia and is available to all Case IH dealers.
This offer is valid from the 1 January 2023 to 31 December 2023.
Terms of this program are subject to change upon 2-calendar days' notice.
This program is not retrospective and shall apply only to new retail orders received during the program period.
Finance Terms & Conditions
The commercial offer is valid for:

a. Retail order period: 1 January 2023 to 31 December 2023
b. Retail Settlement Period: 1 January 2023 to 31 December 2023.

There will be no rate adjustments for higher deposits. Only the program rate is applicable providing deposit requirements are met.
Finance options are subject to CNH Industrial Capital approval, to approved business applicants only.
Deposit is a % of the customer invoice price inclusive of GST. Deposit qualification can include only cash deposit. No trade discount will be considered as a contribution to deposit.
Upfront payment of the GST will not be considered as part of the program deposit requirements. If clients wish to pay the GST upfront instead of within the repayment structure, this will be required in addition to the stated program deposit to meet program requirements.
For any further questions, please contact your local Case IH dealer.
About Us
Find a Dealer
Search a Part
Search for a part number online using our MyCNHiStore.com

;