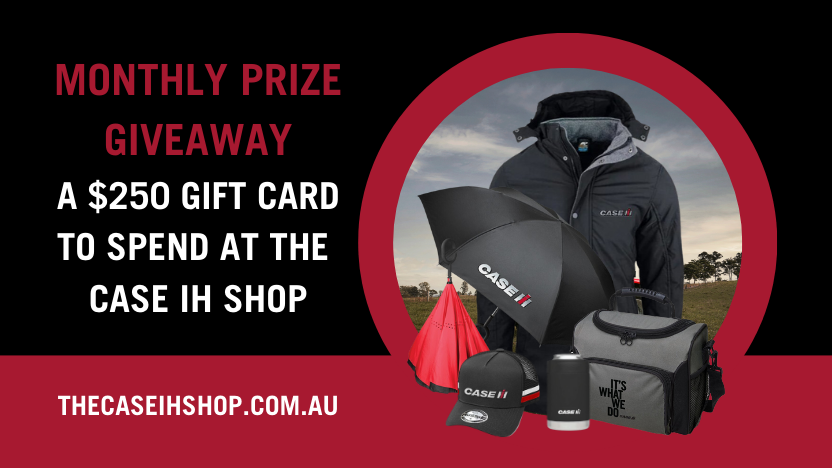 WIN A $1,000 VISA GIFT CARD OR A $250 GIFT CARD FOR THE CASE IH SHOP
Help us improve and serve you better at Case IH and your local dealership by completing our online survey of your recent experience.
COMPLETE THE SURVEY YOU RECEIVE FROM US AND YOU WILL AUTOMATICALLY BE ADDED INTO THE DRAW
Once you have completed the survey, you will be entered into a monthly draw with the chance to win a $250 gift voucher to spend on the Case IH Shop as well as a quarterly draw to win a $1,000 Visa gift card.
Keep an eye out for your survey invitation.
Good Luck!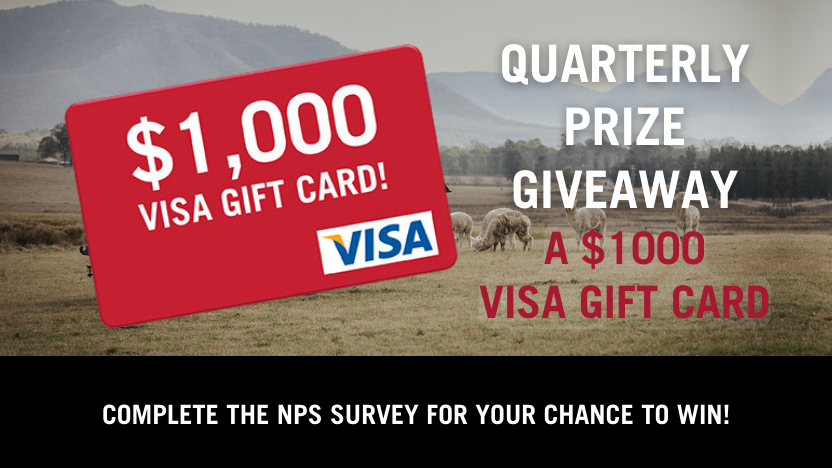 View the program terms and conditions
About Us
Find a Dealer
Search a Part
Search for a part number online using our MyCNHiStore.com

;