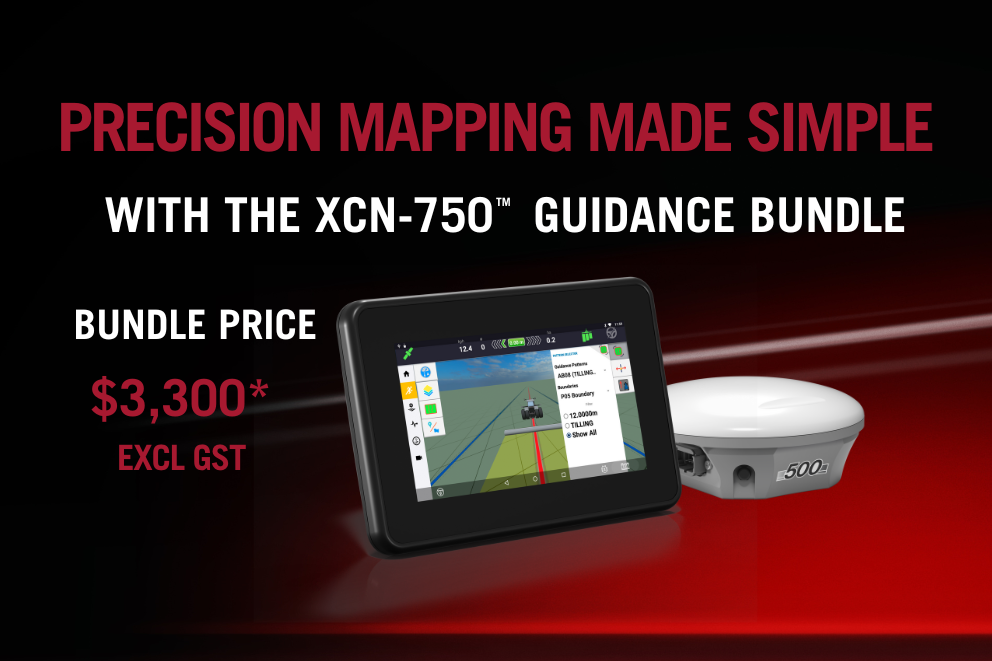 XCN-750™ and Nav-500 Guidance Bundle
Low bundle price of $3,300
The XCN-750™ display is an Android™ based, cost-effective solution offering a great access to coverage mapping and application control for every farm. Add in Bluetooth® and Wi-Fi connectivity to go along with ISOBUS compatibility, any grower can tackle farming applications from every season across all equipment brands.The XCN-750™ display, paired with the NAV-500™ guidance controller will easily map out boundary lines and set your farm up for success.
*Price excludes gst and dealer fitment costs.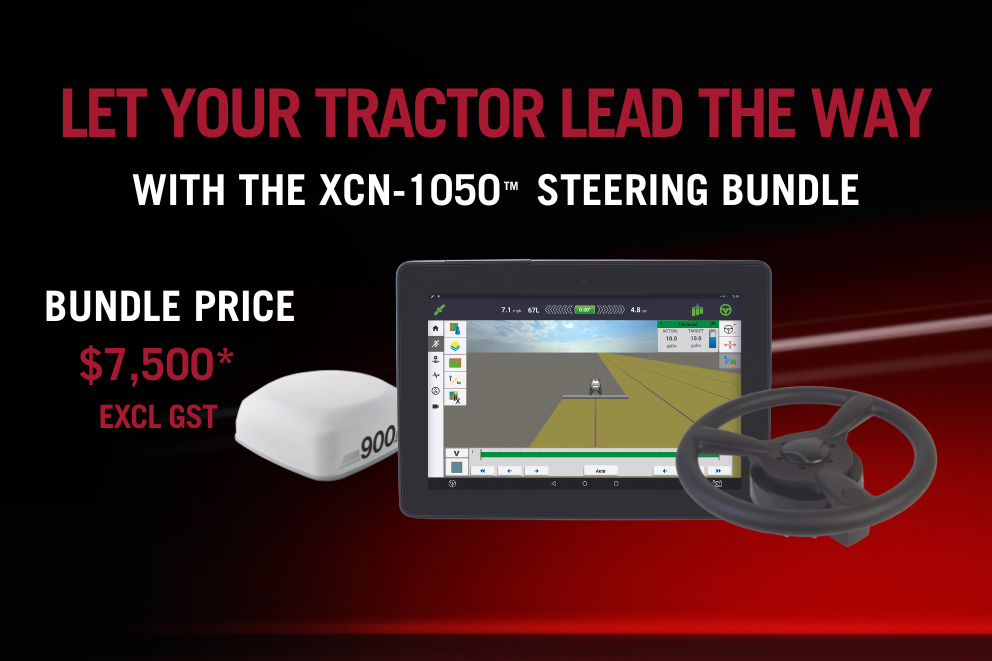 XCN-1050™ Display, Nav-900 & EZ-Pilot® Steering Bundle
Low bundle price $7,500
Boost your productivity and enhance your operator comfort with the XCN-1050™ display system and assisted steering bundle. Based on an Android operating system the XCN-1050™ is a display that allows you to get more done, with greater precision, at lower cost. The NAV-900 multi-constellation GNSS receiver uses multiple frequencies of satellite signals to provide faster convergence times and more robust performance. The EZ-Pilot® helps you to stay on course, turning the steering wheel for you, courtesy of a fully integrated control module using GPS guidance from the XCN-1050™ display.
*Price excludes gst and dealer fitment costs. Vehicle platform kit and activation required for EZ-Pilot.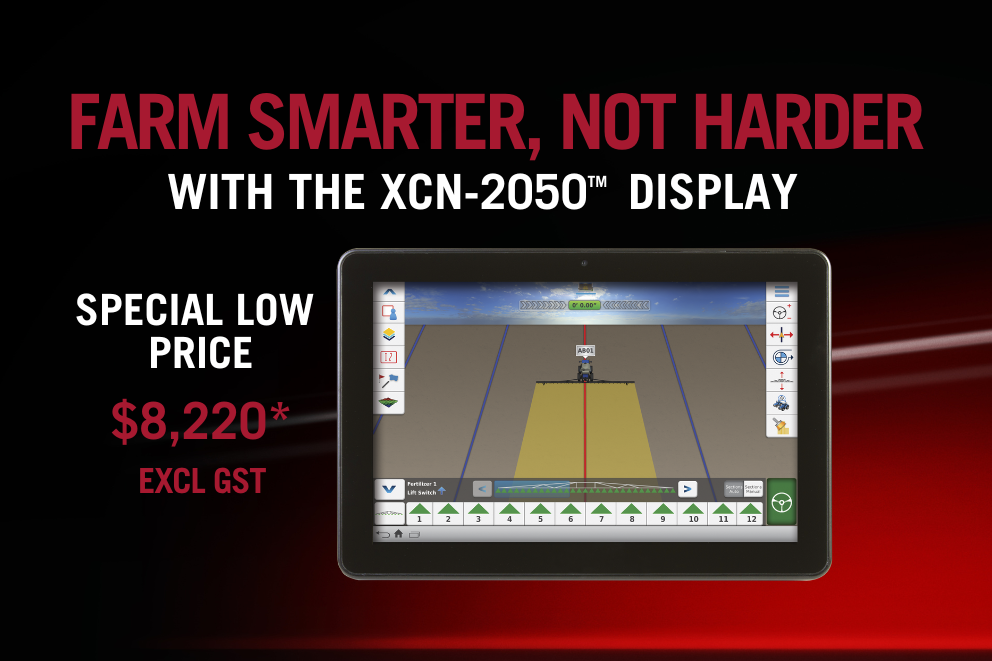 XCN-2050™ Display
HOT price $8,220
The XCN-2050™ display is an advanced, in-cab, multi‑touch screen display, built on the Android™ operating system that integrates into your operation seamlessly. The intuitive interface makes it easy for both beginning and advanced users to implement precision agriculture solutions. Moving beyond traditional precision agriculture functionality, the easy-to-use XCN‑2050™ display provides real farm management decision-making tools in the cab.
*Price excludes gst and dealer fitment costs.
About Us
Find a Dealer
Search a Part
Search for a part number online using our MyCNHiStore.com

;