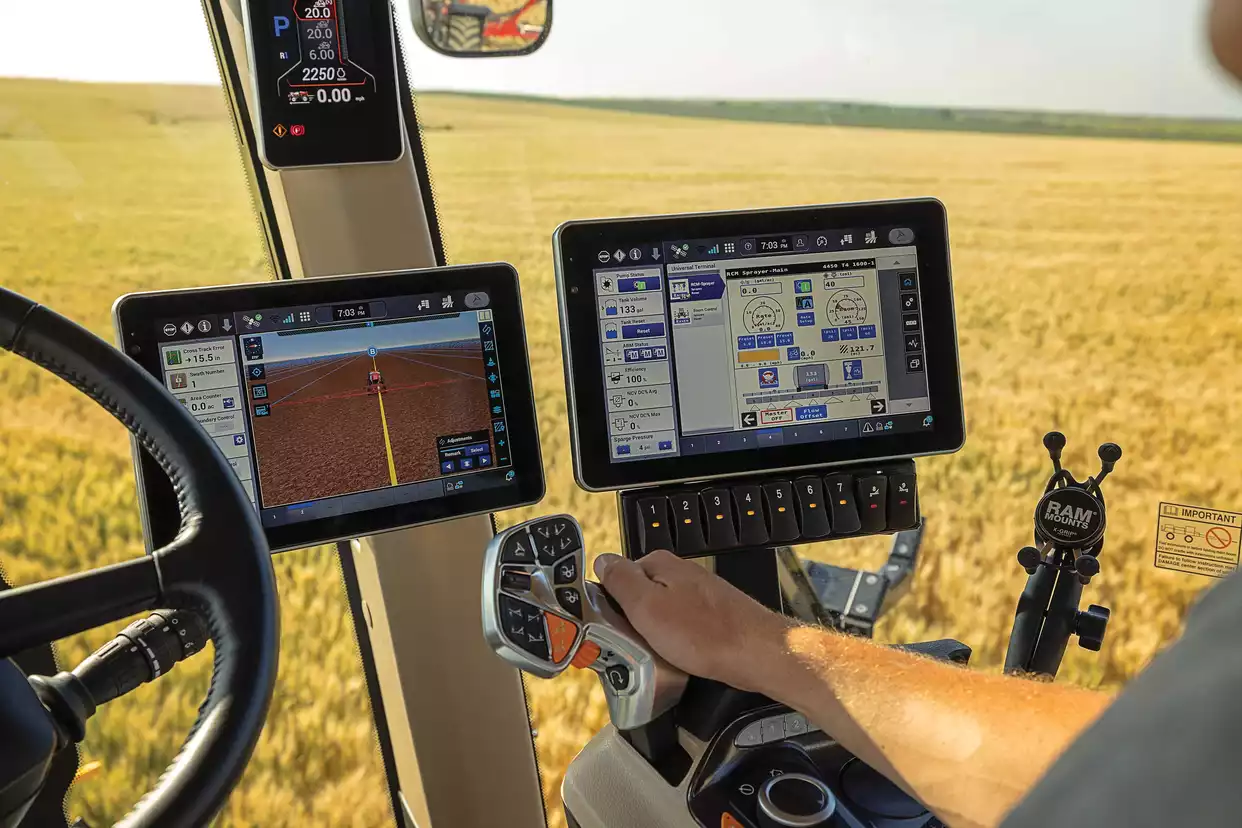 New for Model Year 2024
With decades of proven performance, the Patriot 50 series sprayer is taking the features that matter most to the next level.
Choose Your Display Options
The AFS Pro 1200 introduces vehicle, product, and guidance control.
Now, choose between a single AFS Pro 1200 display, dual AFS Pro 1200 display, or a combination of AFS Pro 1200 and Viper 4+ for a more customized view.
One-Touch AutoFold Functionality
AutoFold Plus improves operator experience with its ability to streamline the unfolding and folding of the boom with a one-touch approach.
Center Section Spray Tube Guard
The addition of a center section spray tube guard builds in a layer of protection for the spray bar and nozzles.
Mid-size Fender Option tailored for full coverage of 480 size tires