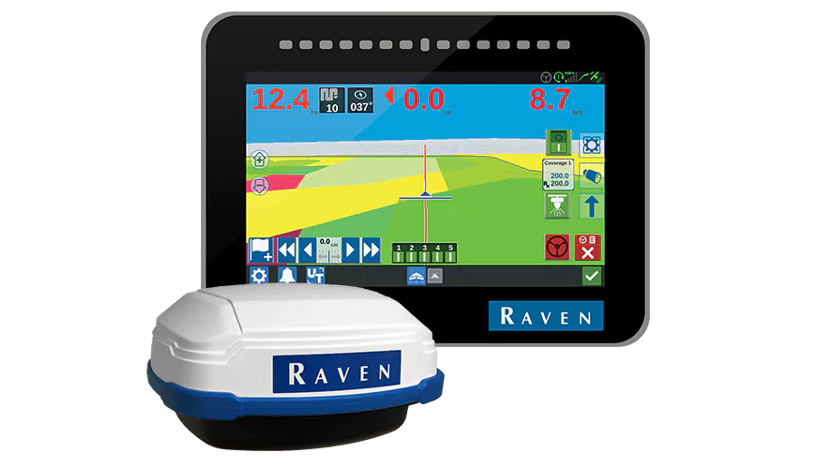 Manual guidance with lightbar: CR7 display with 500S antenna
Raven's lightest and most cost-efficient 7-inch display, CR7, is intuitive and easy to use. A simple widget concept, easily accessible settings, ISO Universal Terminal (UT) and Task Controller capabilities make this mighty unit an affordable plug-and-play system.
500S is an affordable, entry-level GNSS receiver. It tracks GPS, GLONASS and BeiDou for improved strength in any environment. Fixed or magnetic mounting options make it ideal for portable and dynamic applications.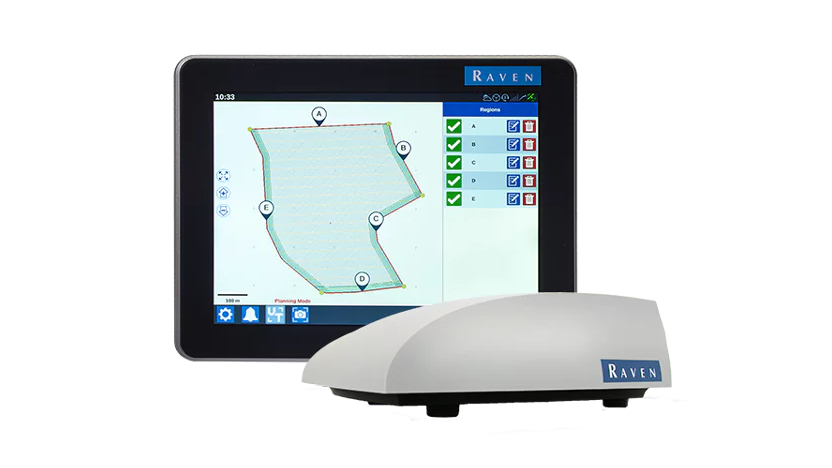 Advanced steering: CR12 display with RS1 receiver
The CR12™ display specialises in accurate, complex path planning — especially on rows that aren't straight or are on uneven terrain. Its premium in-cab experience is best suited for high-value crops on a small amount of land.
RS1 is a fully scalable steering solution that combines GNSS, a modem and autosteer into a complete connectivity solution. Industry leading accuracy at both high and low speeds combined with quick line acquisition improves efficiency and al-lows you to cover more hectares per day.