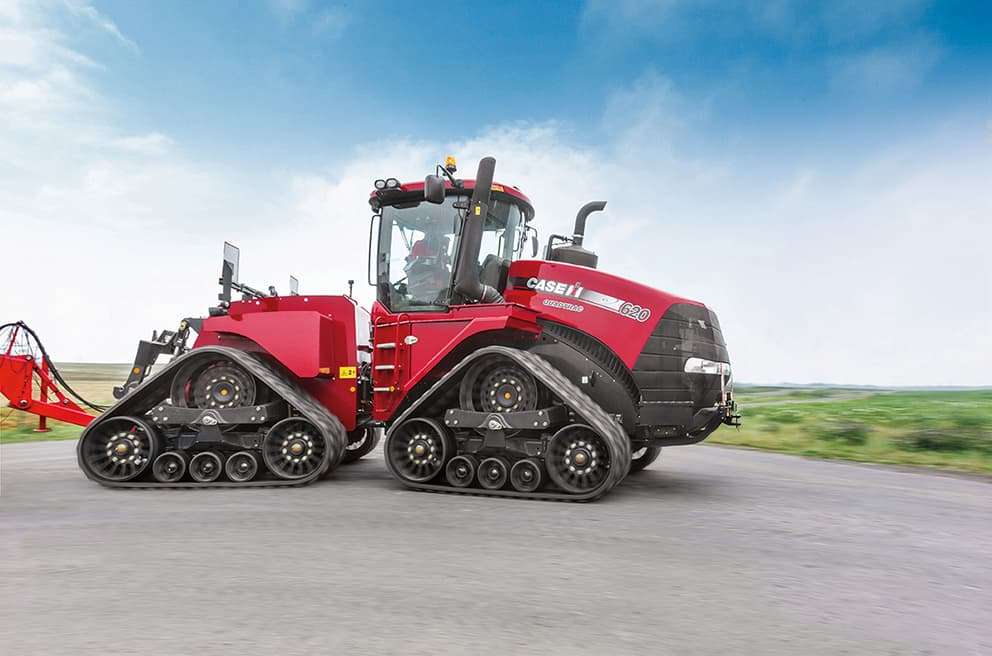 Quadtrac tractors
The four individually driven, oscillating tracks of a Quadtrac give you greater ground contact that rubber tires or two-track systems could never match. The result strikes a balance between productivity and efficiency you also won't find anywhere else. Better traction and less slippage. Greater flotation and reduced compaction. It's a design with a clean and proven competitive advantage.
The four tracks of a Quadtrac distribute weight more evenly and efficiently than two-track systems, reducing compaction. That leads to numerous benefits like better flotation and traction, and easier transport. That's because Quadtrac distributes loads evenly across the length of each track - even with the added weight of a load putting force onto the rear tracks.
Delivering more usable power you can depend on is possible because of the exclusive Quadtrac positive-drive design. Lugs that interlock with bars on the drive wheel and track. That's because a positive drive is continuous at all times, even in a wet or slippery spot. The Quadtrac positive drive adjusts automatically under transport or light loads that reduce wear, friction and heat - and increases durability.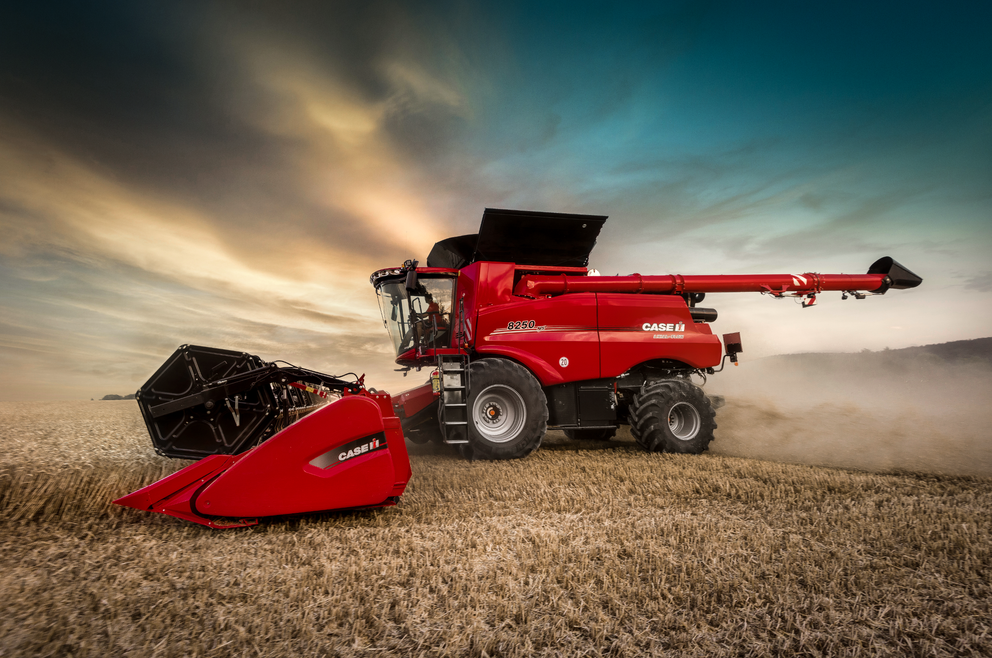 Axial-Flow combines
Case IH offers a hydraulically-suspended track option on Axial-Flow® combines. Two suspension cylinders, each with 40 mm travel in both directions, counter the effects of uneven surfaces to distribute ground pressure evenly onto the track footprint. This creates the optimal conditions for subsequent working of the soil.
Less ground pressure to reduce ground compaction
35% more traction and higher drive comfort means a return to harvest sooner after rain
Smoother running
Maintenance-friendly thanks to oil level inspection glasses in the rollers
Safety & ease of transport on the road: with 61 cm tracks the combine is only 3.49 m wide.
Less time spent manoeuvring.
Improved hill-climbing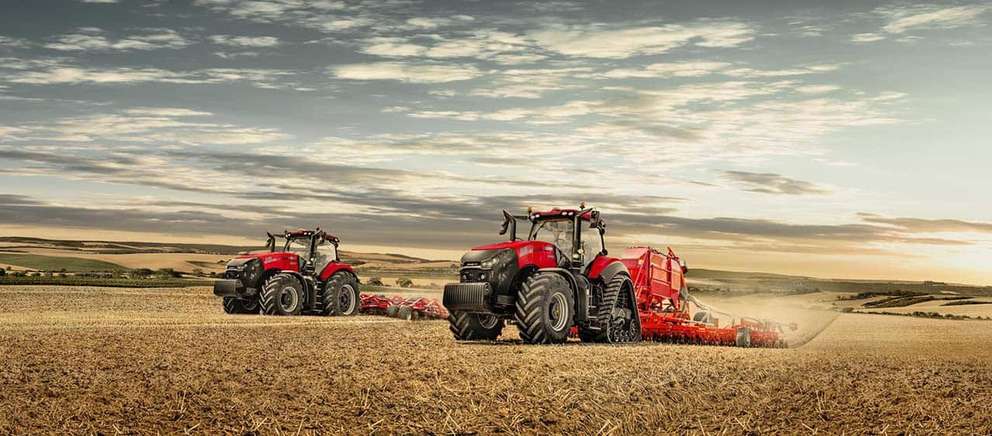 Magnum Rowtrac tractors
Magnum Rowtrac tractors are designed to strike the perfect balance, with tire options that fit your row width and soil type and an oscillating rear-track design that keeps the power on the ground through the tightest turns. These tractors keep four points of ground contact, which reduces surface pressure and means less weight transfer from front to rear than two-track systems. And it offers maneuverability and handling comparable to a wheeled tractor.
When you compare maneuverability and handling, Magnum Rowtrac clearly takes a turn for the better. Where two-track designs may scuff the field surface on turns, create ruts and berms, and pull into soft spots, the Magnum Rowtrac design maintains a larger, more balanced footprint as it nimbly works through irregular ground and headland turns. That reduced soil disturbance means more productivity from more of the field.