AFS PRO 1200
Everything in view, everything under control

The high-res AFS Pro 1200 is as easy to use as your smartphone. Each driver can configure and save submenu and shortcut options to suit their needs. This lets every driver utilize the full potential of the machine without annoying reconfiguration of preferences.
Built smart. Built strong. Built for Farmers.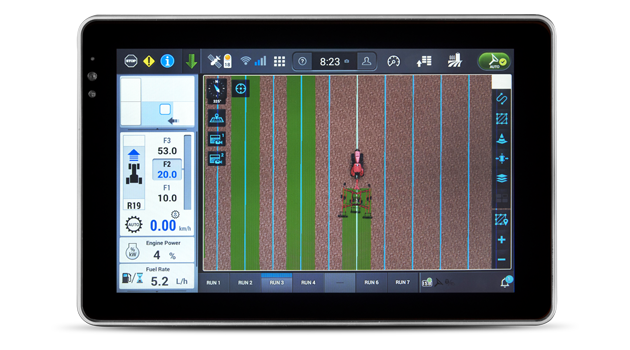 The comfort you deserve:
Slim design with 16x10 aspect ratio
Anti-fingerprint coating
Full front glass
Ambient light sensor
Multi-touch screen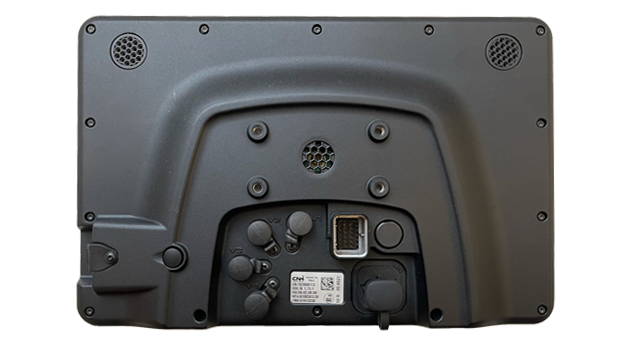 The ergonomics you need:
Alarm speaker
Built in speakers
Four cameras input
Easy reset button
USB Port
The AFS Pro 1200 monitor gives you an overview of all tractor functions. It's easy to optimize the different functions like the hydraulics, PTO, engine and transmission. Just use the Case IH encoder and shortcut keys for total control of your tractor's functions.

You can choose from over 100 functions to assign to eight freely-programmable keys (radio volume, air conditioning fan speed or to answer/end phone calls...). Functions can be easily operated using the programmable buttons on the Multicontroller.

Access your implement's operating screens directly on the AFS Pro 1200 monitor. You don't need another monitor, saving you money. ISOBUS III allows the implement to control elements of the tractor (remote valves, PTO, the position of the rear hydraulics, ground speed...).

The monitor can show live video from several cameras at the rear of the tractor, or the rear of large implements such as a trailer or baler. This makes backing up with large implements easier than ever. One camera at the front and one at the rear can be factory installed.

The monitor includes the innovative headland management system HMC II to automate repeating processes. Processes can be recorded in real time while you work, or by inputting commands on the AFS monitor. Save valuable time in the headland and concentrate on your work.

The monitor also records total performance and daily stats. All data is sent directly from the AFS Pro 1200 monitor to your AFS Connect Telematics platform for further analysis.
System: The industry-leading precision
The AFS Pro 1200 display has been designed for intuitive navigation and full connectivity. Equipped with the latest technologies, the three new hardware components let you to configure tractor management and precision farming functionality in the way you prefer.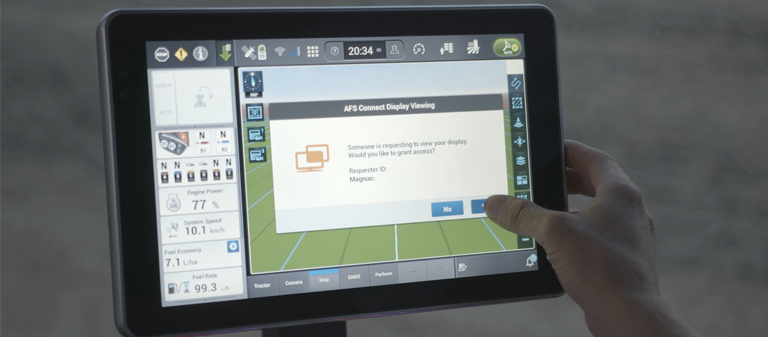 Connectivity: Full remote support
With the new AFS Pro 1200 monitor, you are able to utilize remote display viewing capabilities, remotely diagnose maintenance and service issues and receive machine software updates automatically through it. This allows you to keep operators in the field and in the cab, optimize your time and get more-informed management decisions.