A major advance in tractor safety
The patented Case IH Advanced Trailer Brake System represents a major advance in tractor safety and can be retrofitted on all Puma 185 – 260 CVX tractors that are compliant with the European Tractor Mother Regulation, Maxxum and Optum tractors equipped with the CVX Drive transmission.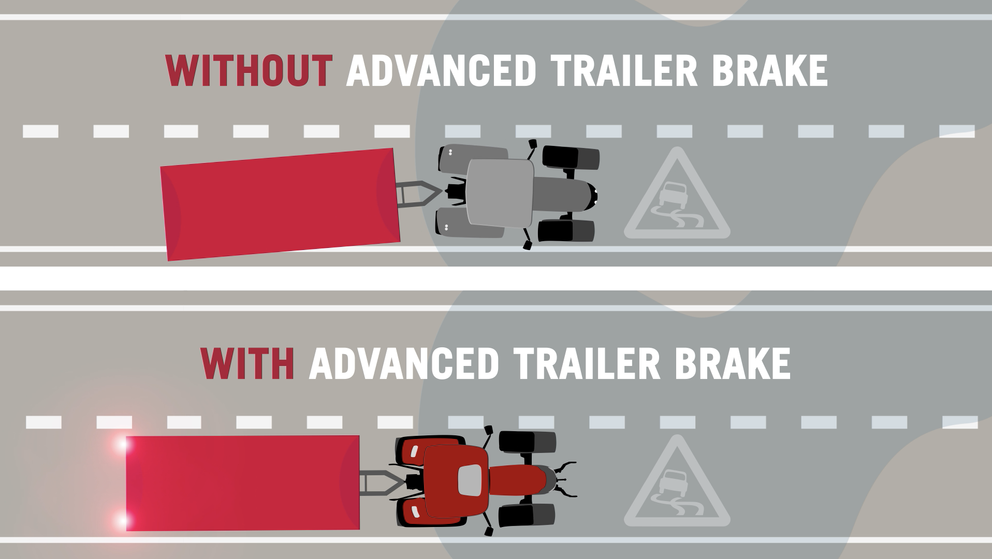 A significant advantage in conditions with low grip
Its benefits are not confined to haulage situations on roads where conditions provide very low grip, such as gravel roads. The Advanced Trailer Brake System is also a significant advantage on wet roads and under field conditions when working on gradients, turning, or reducing speed. This is especially true when towing heavy equipment, including large trailers, balers, slurry tankers or trailed sprayers, particularly on wet grassland or soil. It will also be beneficial when hauling trailers with a pivoting front axle, where stability is reduced if the tractor slows without the brakes being applied. In many cases where a tractor and trailer are used, the speed of the combination is reduced by the engine braking effort imparted by the tractor alone. In such situations unbraked trailers can push on the slowing tractor, potentially causing it to become unstable and the trailer to jack-knife.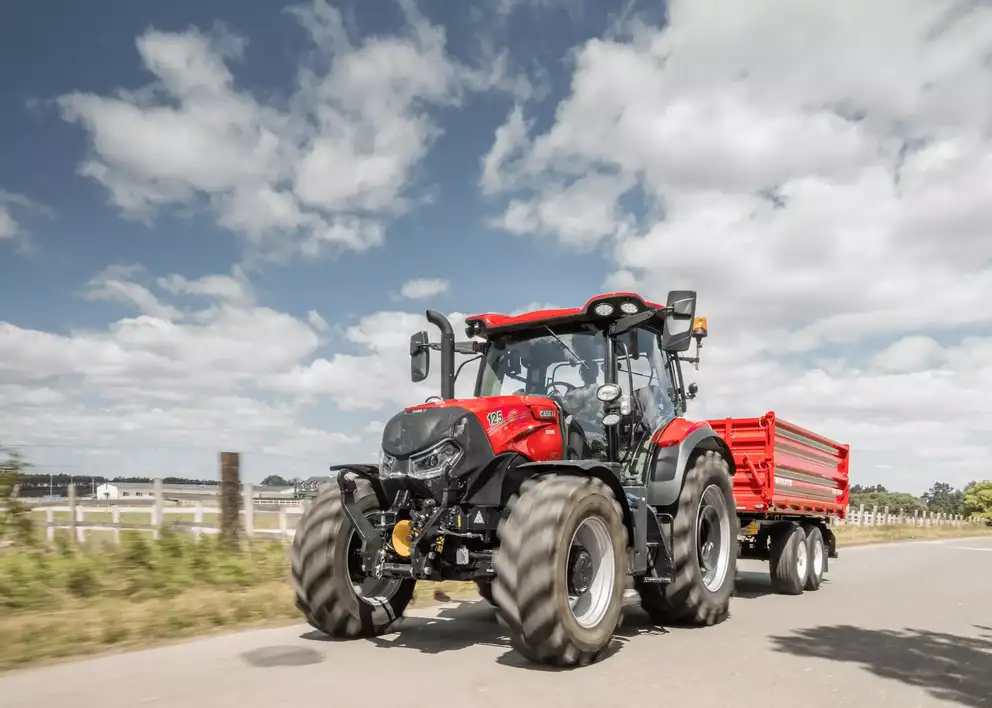 Automatic monitoring and recognition of driving conditions
The Case IH Advanced Trailer Brake System monitors and recognises driving conditions and, when engaged, automatically stabilises the tractor using the trailer brakes. Whenever the driver requests a speed decrease, either via the Multicontroller or by releasing the drive pedal, the system estimates the deceleration force required by comparing the target vehicle speed with the actual speed. It then adjusts the braking force applied with a measurement of transmission input torque, based on the flywheel torque sensor and Engine Control Unit data.