5 headers to harvest any crop

Any combine is only as good as its header. To obtain high performance output from a combine, high capacity feeding is key, and there is no better match for a Case IH Axial-Flow® combine than a Case IH header designed to complement its capabilities and maximize its output potential. Our headers are designed to perform at their best in all conditions: for maximum productivity, perfect stubble height and no straw and ear losses, whatever the harvesting conditions may be.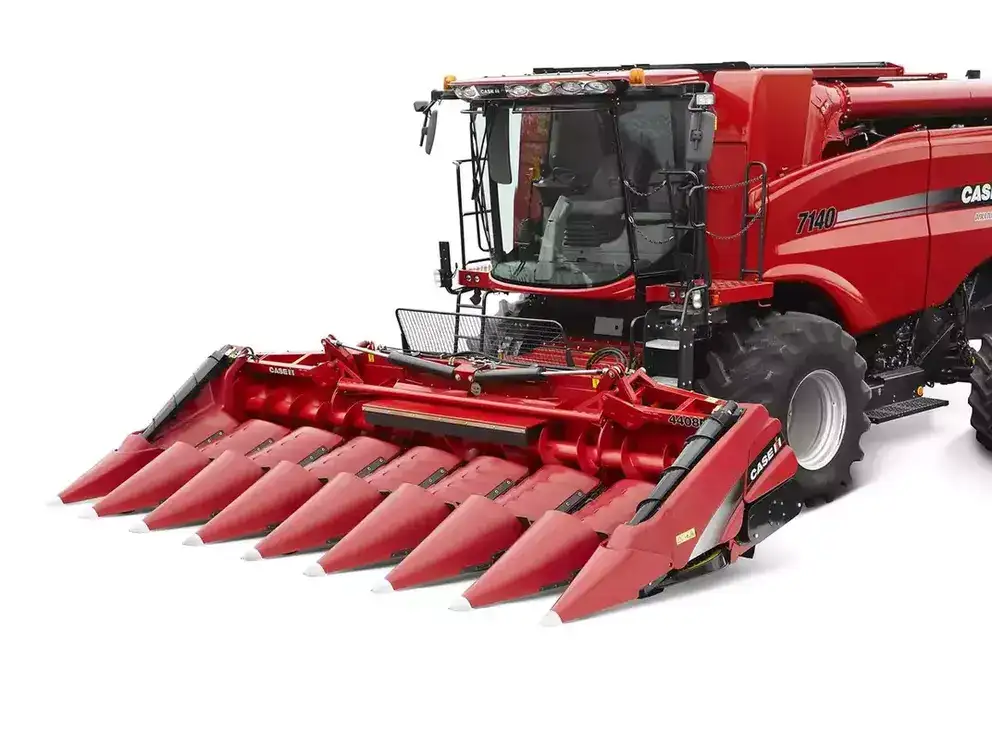 Corn headers
Case IH 4400 series corn headers offer excellent picking ability in both standing and down corn, increasing grain savings in all circumstance. What's more, they offer unrivalled ease of servicing to ensure they are ready for work in no time at all, and perform in all harvesting conditions.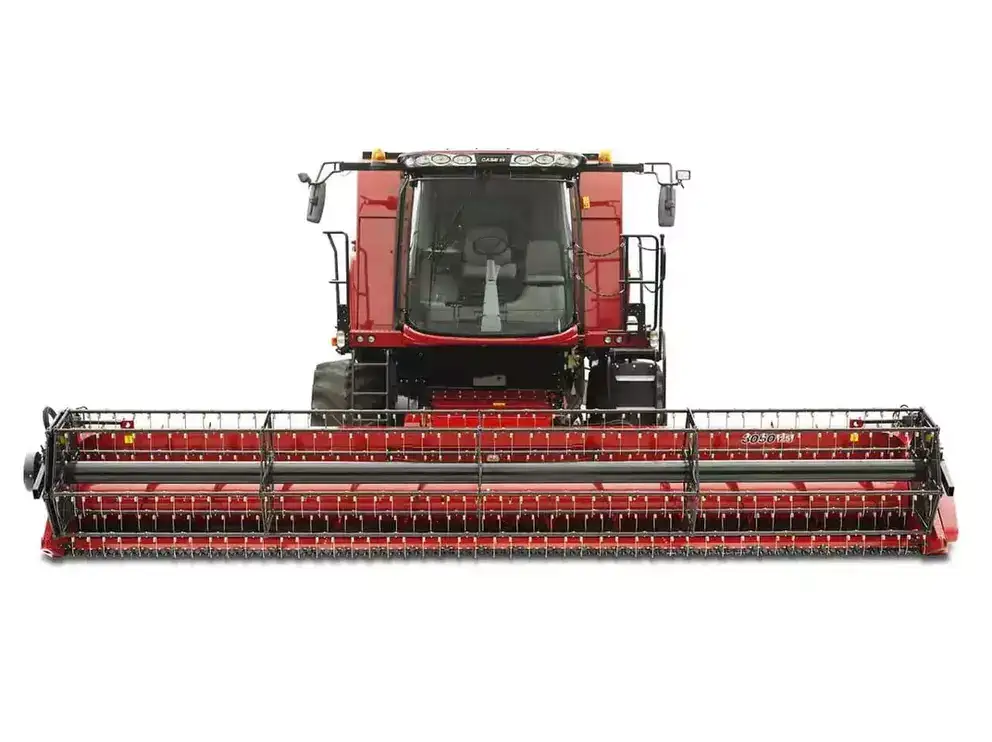 Grain headers
Our focus at Case IH has always been to make combines that perform in demanding conditions, dry or damp also in tough green straw and dry brittle short crop. The design of the 3050 grain header means it can handle everything from heavy cereals to canola, whether standing or laid down. With its robust design and easy-to-operate nature, the 3050 grain header is the combine operator's harvest tool.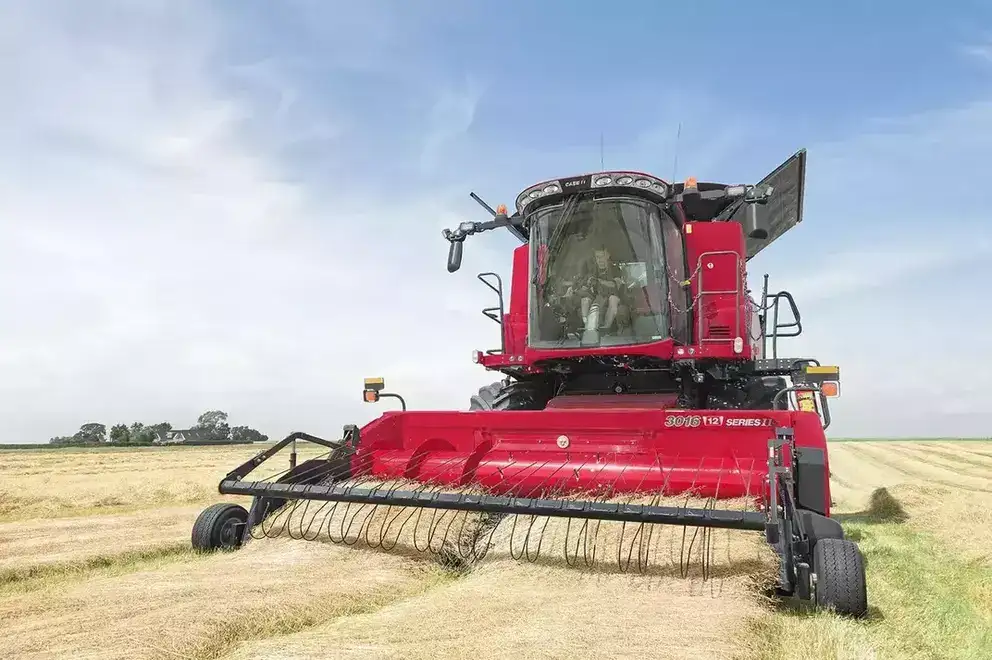 Pick-up headers
Cereals, canola, beans, peas, lentils, grass seed and any other crops, the 3000 pick-up header range is the solution to them all. It gently lifts swaths cleanly and tidily with minimal seed losses. The swath is transported gently on the belts to the combines' feeder.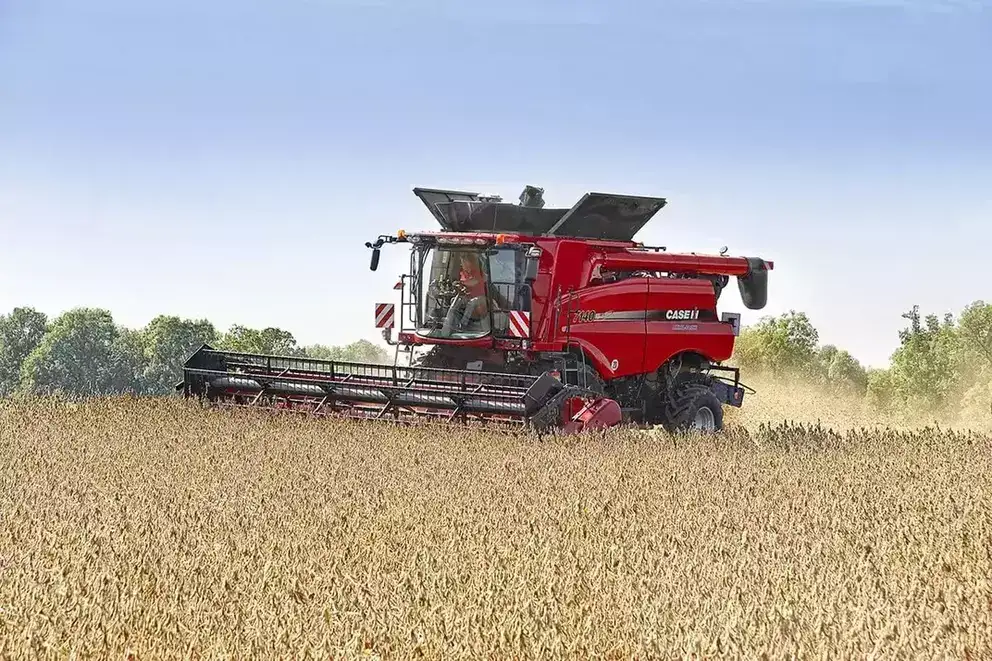 Flex headers
Low-growing and low-podded crops such as soybeans present their own challenges at harvest, but with a Case IH 3020 Flex header on the front of your Axial-Flow®, you'll have the best tool for the task. For high-speed harvesting with minimal losses, there's nothing to match the 3020.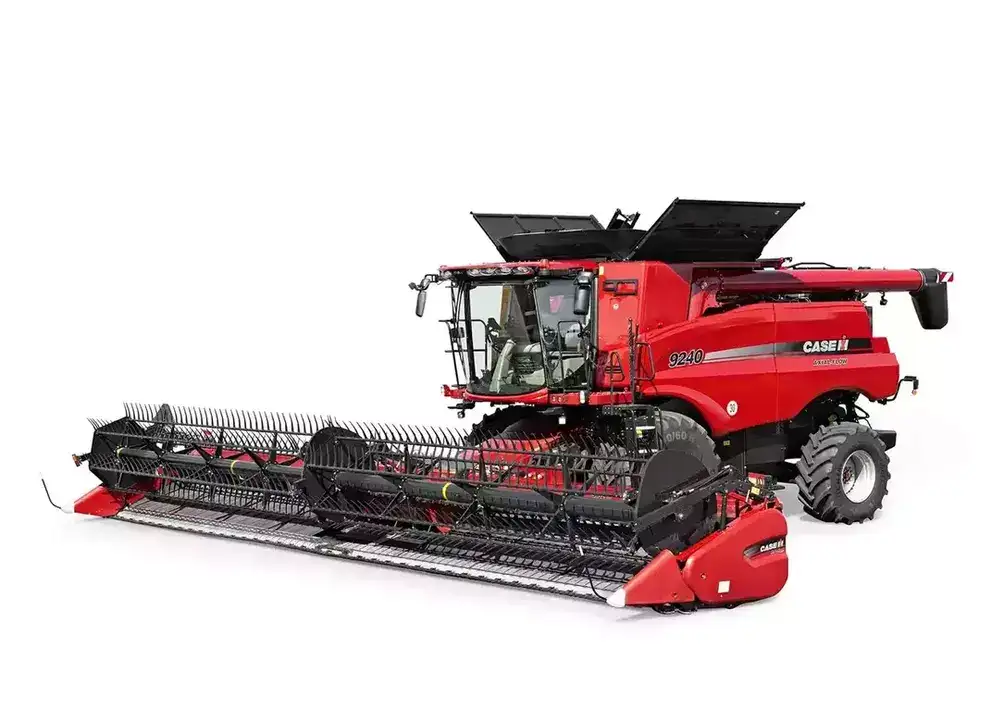 Draper headers
Case IH 3100 series Draper headers are designed to not only match today's faster field speeds, tougher crop conditions and changing environments, but take on tomorrow's challenges as well. The 3100 Draper header range is designed to easily handle highspeed harvesting in scarcer straw conditions. Crop is conveyed gently across the draper floor and fed heads-first into the combine.