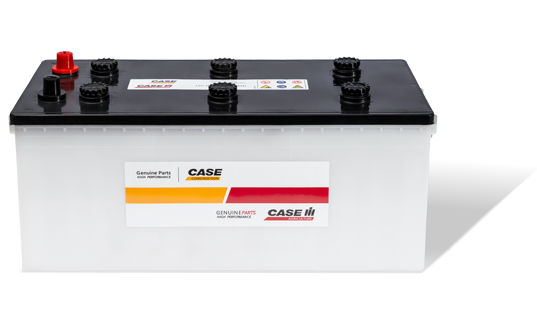 Everything relies on the battery, it's an essential element of the chain. From suppling energy to start machines and keep them going all day long, batteries have to be high performant to give you the working comfort you need.
Why choose Case IH?
Deliver the necessary energy to start the vehicle.
Supply power to additional sources (tailgate, comfort accessories ...) and permanent sources of electrical energy consumption (alarm, computer on board ...).
Complete the power supplied by the alternator when the engine is running slowly, thus providing less energy.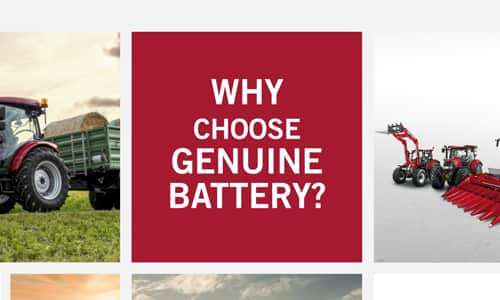 Your benefits
Waterproof protection: avoiding the acid leakage
Innovative technology: batteries are perfectly adapted to the farms life (High cyclability).
High performance: our batteries are designed to work at their best even after thousands hours of farming.

Maintenance advices:
Check first the starter and the alternator before deciding to change the battery. Your problem may not be the battery.
Never charge just one battery when used in a pair: the alternator will overcharge it.