All operators know the same thing: Case IH Steiger® scraper tractors are easier to maneuver, more comfortable to operate in rugged terrain and require less maintenance than other 4WD tractors. So, no matter your operators' skill levels, Steiger tractors help them move earth like pros. Top that with reduced maintenance and you'll quickly see why Steiger tractors are the right addition to your fleet.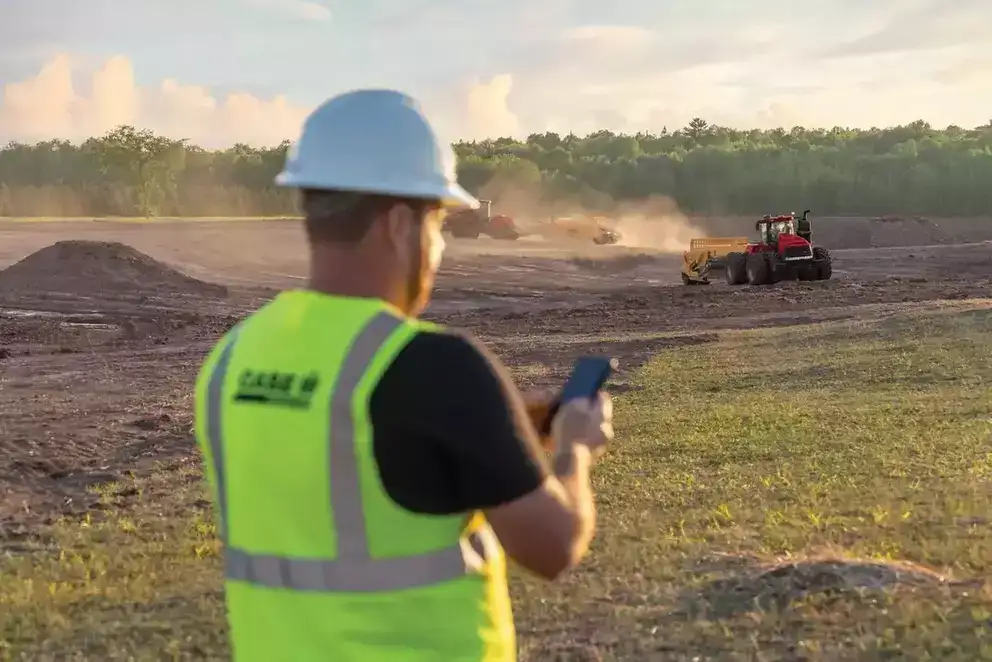 ​Connect With Your Entire Fleet for Increased Insight
Advanced Farming Systems (AFS) Connect™ allows you to remotely monitor and manage your scraper fleet.
All new Steiger tractors come with an AFS Connect subscription.
View fuel levels, machine performance and more. Set up custom alert notifications for your mobile device.
Establish a geofence boundary on your job site to track the number of loads moved based on the number of times a machine enters or exits the boundary.
Through AFS Connect, make sure your equipment is operating at optimal performance from your desktop or mobile device.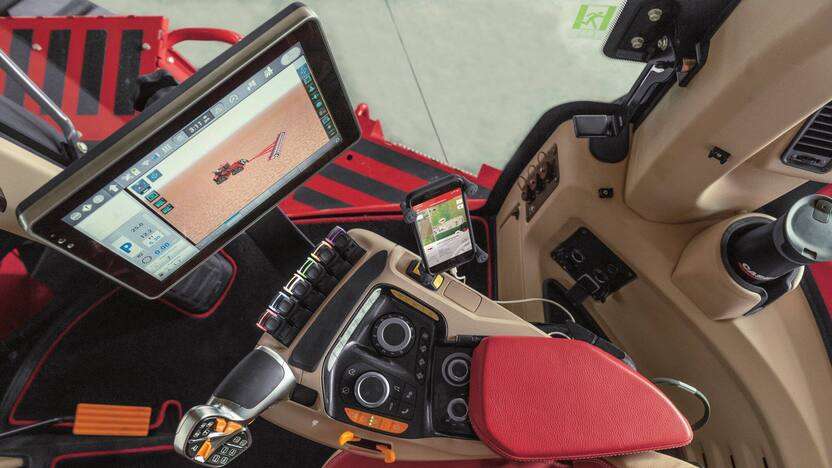 Easy-to-Use Controls
Steiger tractors are built with the operator in mind. The refined MultiControl Armrest places 95% of operators' needs right at their fingertips. Plus, the ergonomic MultiFunction Handle, with simple programmable hot key buttons, can be customized per the operators' preferences.
The CVXDrive™ continuously variable transmission and the PowerDrive powershift transmission operate automatically, reducing cycle times and improving your bottom line. Plus, the MultiFunction Handle puts all the controls in one place for operators to easily access.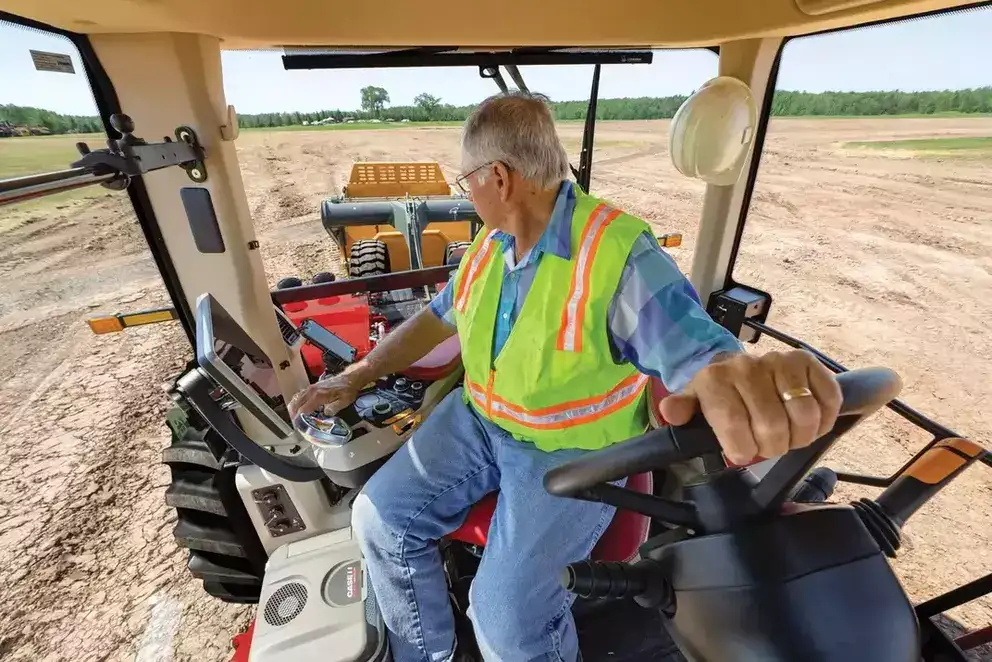 Work Smarter and in Comfort
The AFS Pro 1200 display maximizes control and automation in the cab. With just a few touches, you can view and fine-tune options, as well as other key machine functions and settings to your operating preferences.
A comfortable operator is a productive operator. Steiger tractors have the only four-point suspended cab in the industry on wheeled tractors. This design puts shock-absorbing components at each corner to stabilize front-to-back, side-to-side and up-and-down motions. Less jarring means the operators can focus on the task at hand.
Swivel seat: The 40-degree, right-hand swivel seat provides 360-degree visibility without having to strain the neck.
Cab certified by falling-object protective structure and rollover protective structure and standard backup alarm keep your crew safe.
AFS Pro 1200 display: The large 12-inch display features an easily customizable touch screen with superior HD visibility, anti-glare and standard front- and back-facing cameras that are integrated in the equipment from the factory.
Convenient controls: The MultiControl Armrest and MultiFunction Handle place 95% of key operator control functions at their fingertips.
LED lights: Allow your crew to work early in the morning and long into the evening.
Cellphone holder: Charge your devices and stay connected throughout the day.
Secure seats: Two hold-down straps secure the seat to the tractor cab for ultimate stability and safety.
Outstanding Visibility
An optional 360-degree lighting package places LED lights at every angle around the tractor to give you better visibility and additional productive hours to your day. Greater rear visibility allows operators to see the drawbar.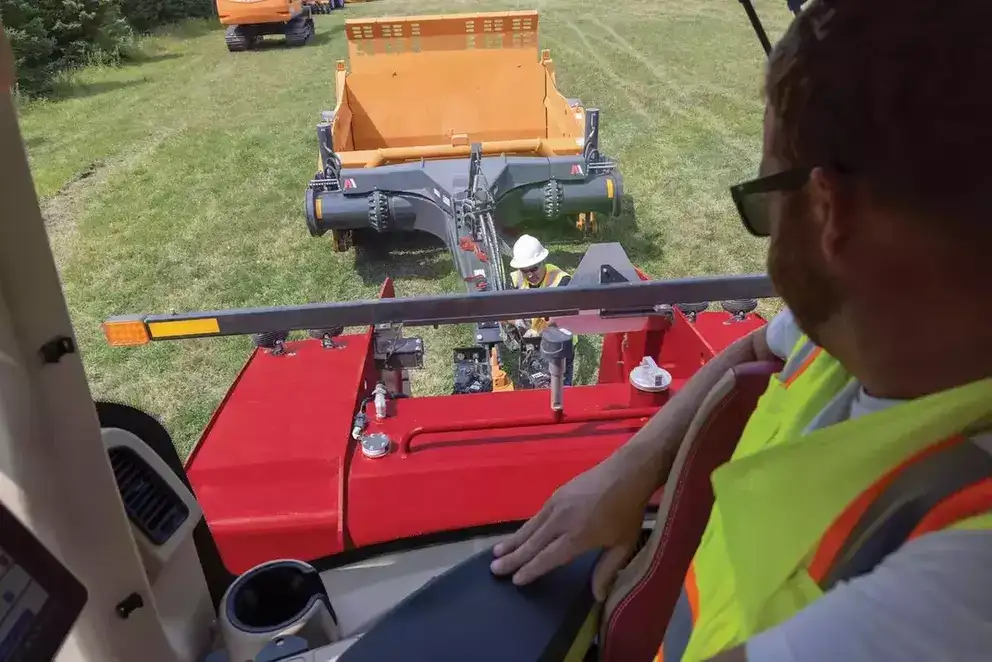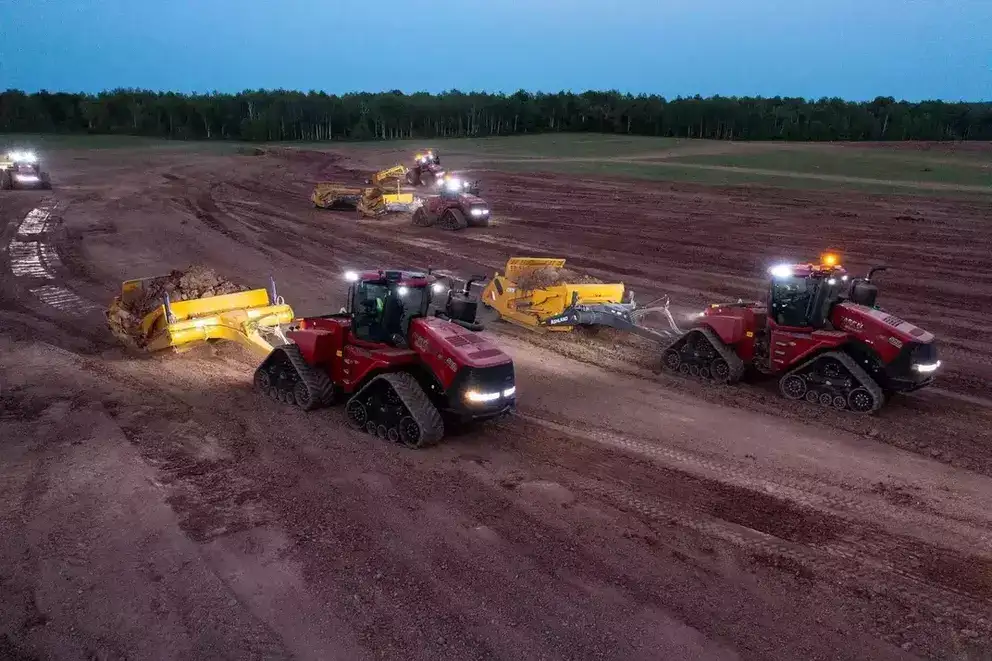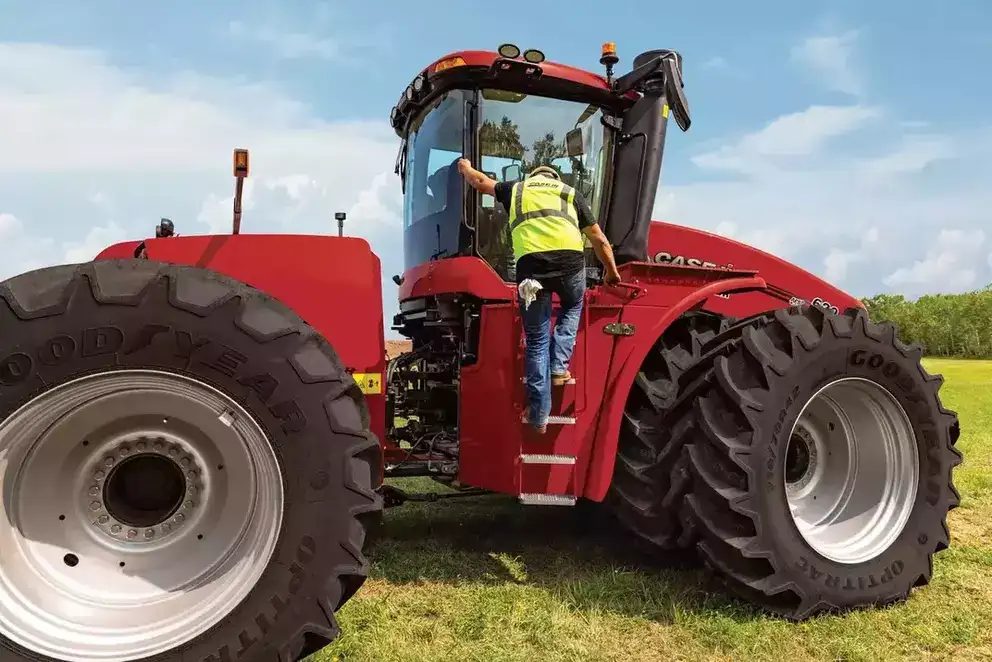 Maximum Uptime. More Productivity. Less Maintenance.
When you buy a Steiger tractor, we want you to use it — not wait for it to be used. Steiger tractors are built heavy-duty to keep you working. When maintenance is required, quickly access service components you need.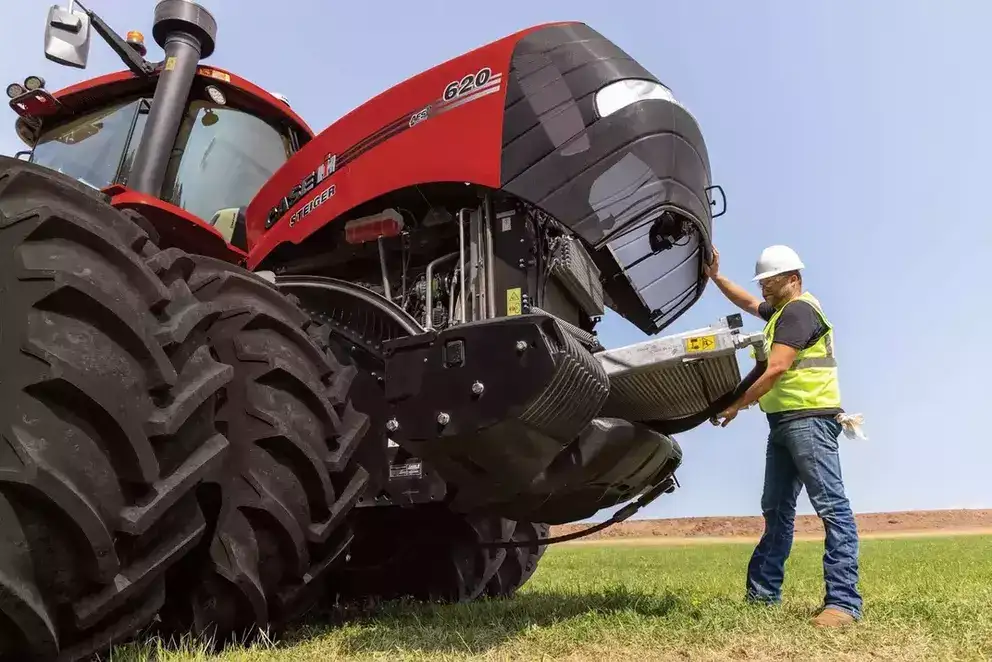 Easy Maintenance
All transmission, hydraulic/axle, engine and windshield fluids are serviced at ground level. A right-hand service door and ladder makes it easy to access service components in and around the cab. Oil change intervals are 600 hours, 150 more than competitive tractors, so you'll use these easy-access points sparingly.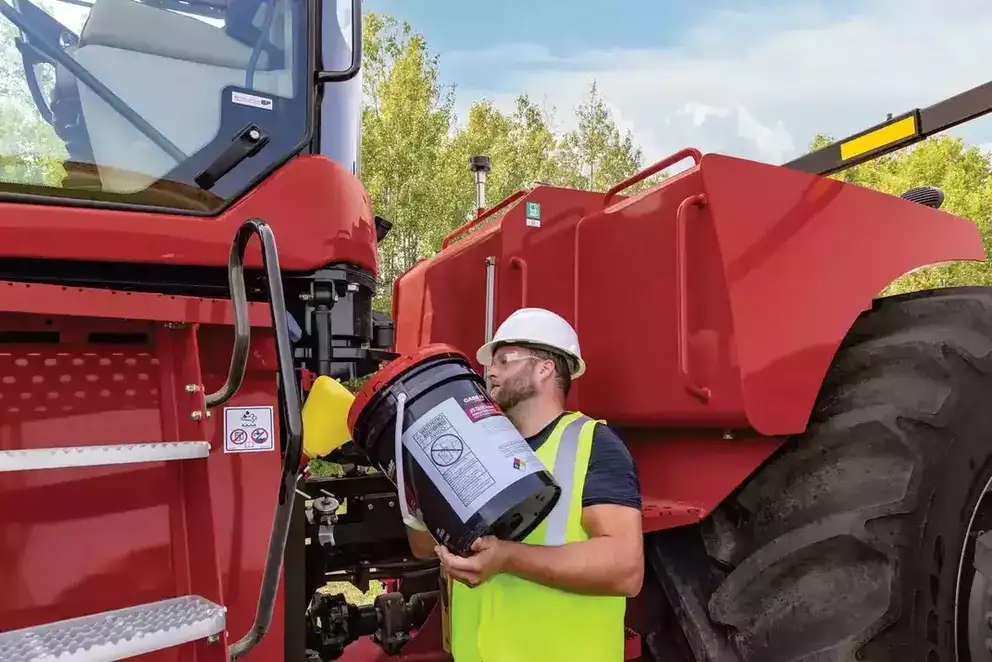 Fleet Friendly Fluid Options
Three. That's how many fluids you'll stock to keep your Steiger tractor running. And now Case IH engine oils carry the CK-4 rating so they can be the go-to diesel engine oil for your fleet, regardless of the emissions system.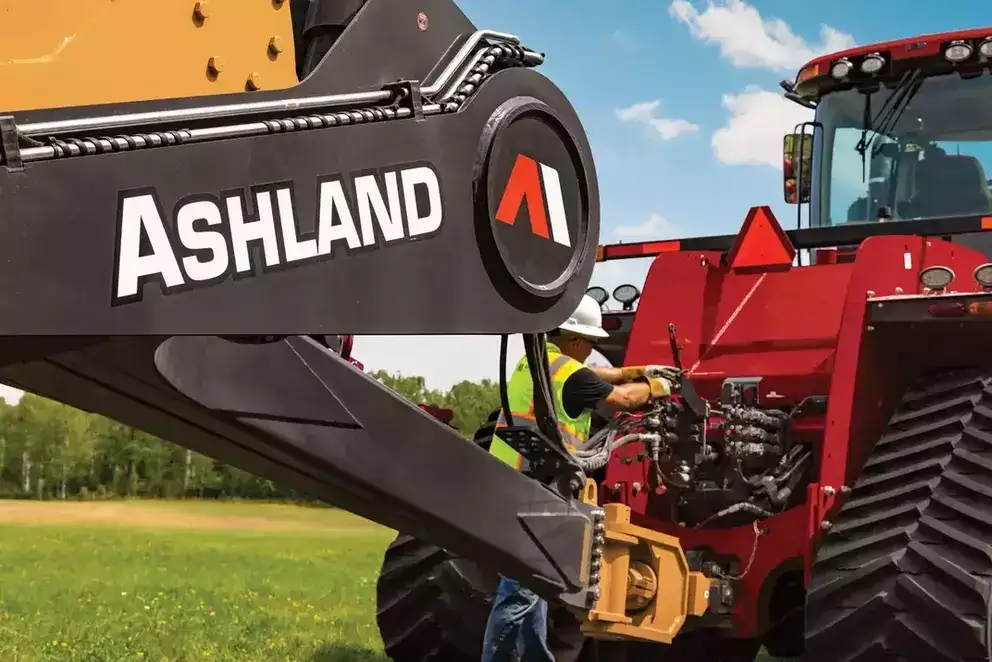 ​A Fuel Tank That Lasts
A Steiger tractor holds up to an impressive 470 gallons of fuel — enough for at least 15 hours of work on a single tank. The structural steel fuel tank will last the life of the tractor and adds more built-in weight, so you don't have to add extra weights to haul heavy loads.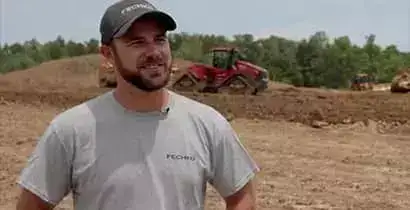 Steiger Scraper Testimonial
"The Steiger scraper has played a big role in keeping our operators comfortable during long workdays. The interior of the cab is so quiet and comfortable. When you're in anything else, it's like running over railroad tracks all day and it's not any fun to be in."

Clayton Fechko, Steiger Scraper Customer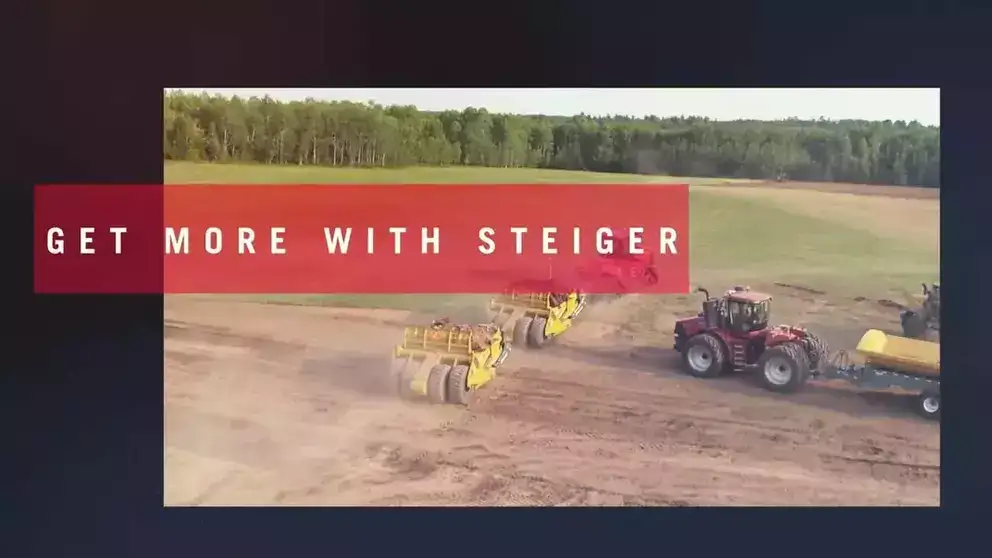 Discover More
Discover how Steiger scraper tractors can improve your operation's bottom line by offering more power, more comfort and more ROI.
More Power
Built strong to handle even the heaviest scraper loads. See how Steiger tractors balance power with efficiency.
More Choices
Where ruggedness meets intelligence, you get Steiger. See which transmission options make Steiger tractors the smart choice for your job site.
More ROI
Steiger tractors can help you move earth for the lowest possible cost per cubic yard. Calculate your return on investment.