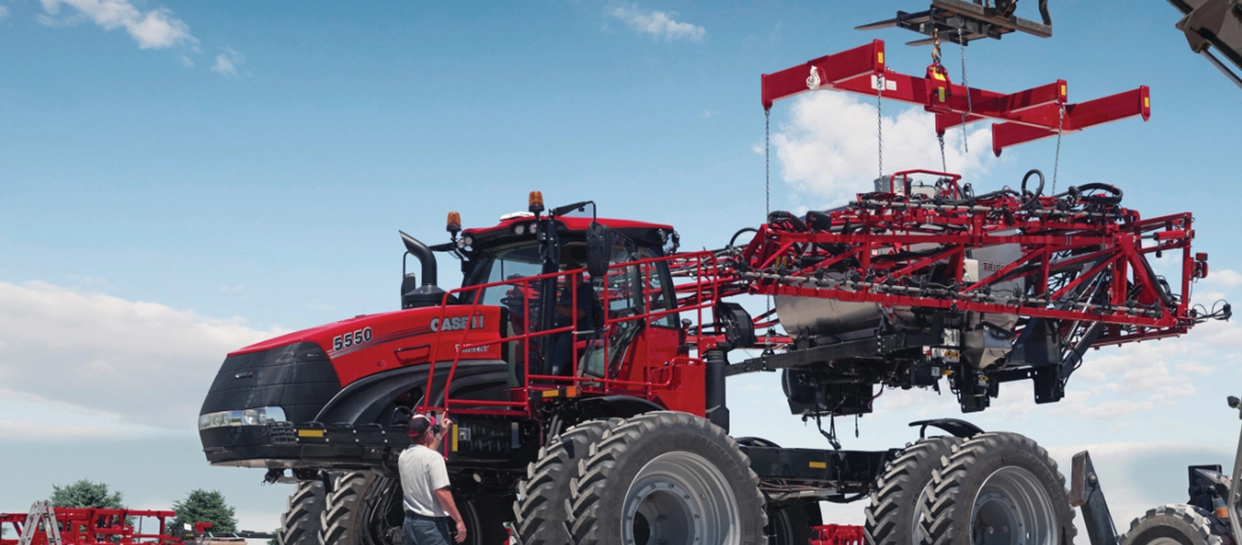 A Quick Change Tool that Works Fast
A combination applicator that takes hours to switch between liquid and dry isn't a true combination applicator. The Case IH Aerial Lift Device helps convert from the Trident 5550 Liquid System to the NL4500T G4 Edge or NL5000 G5 variable rate dry nutrient applicator in just 42 minutes.* The fast, easy changeover puts you back in the field sooner, helping you make better use of your fleet.


*Changeover achieved in 42 minutes by three people using a telehandler and the Case IH Aerial Lift Device outdoors. Changeover times and manpower could be reduced in a controlled environment, using an overhead hoist.