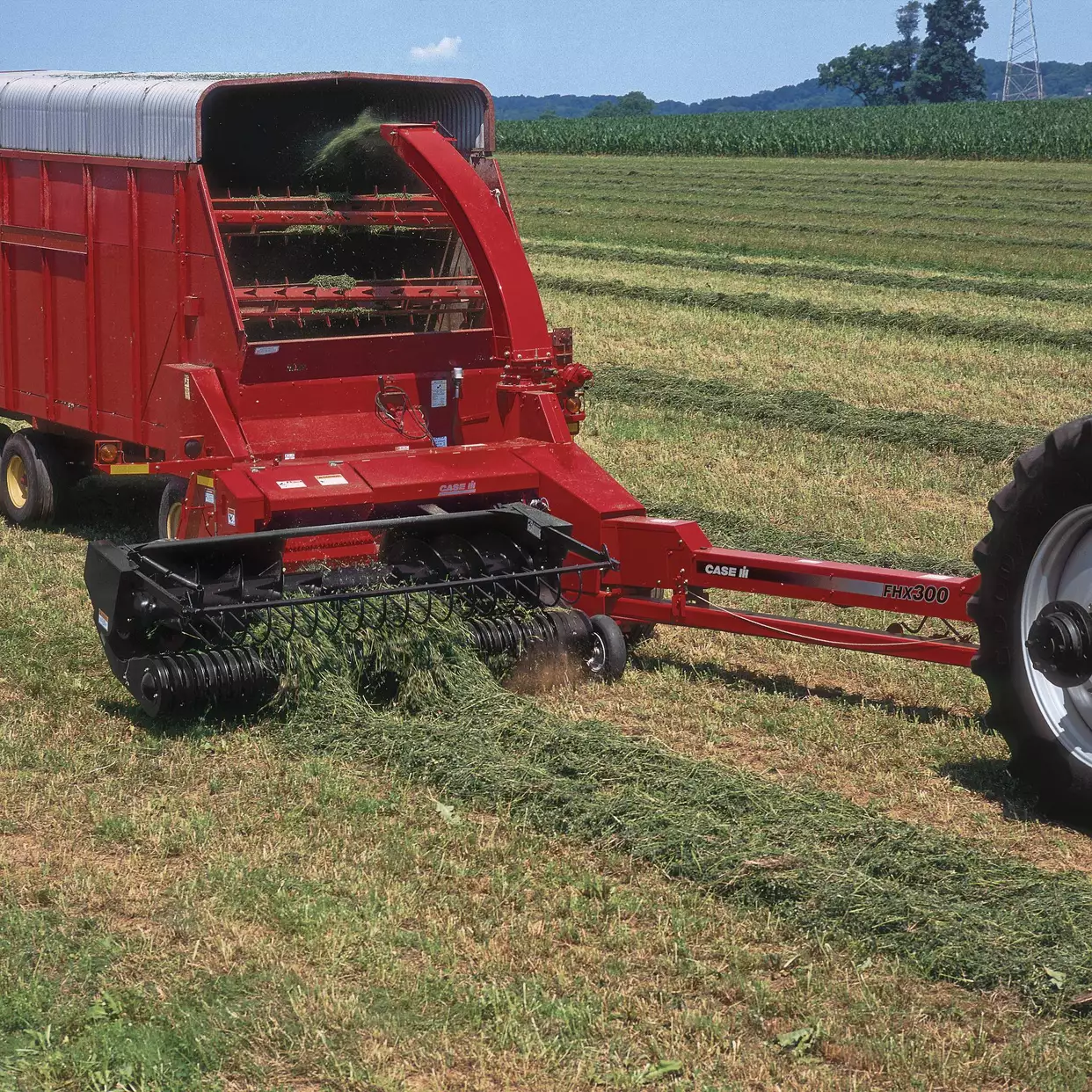 Smooth Feeding for a Uniform Cut
The feedrolls and cutterhead work together seamlessly to process crop. The Stainless steel feedrolls feed the crop evenly into the cutterhead for consistent cutting. Feedroll direction is controlled remotely from the cab.
The rugged, 21-inch cutterhead is equipped with 21 hardened-alloy knives that span the full width, providing uniform length of cut.