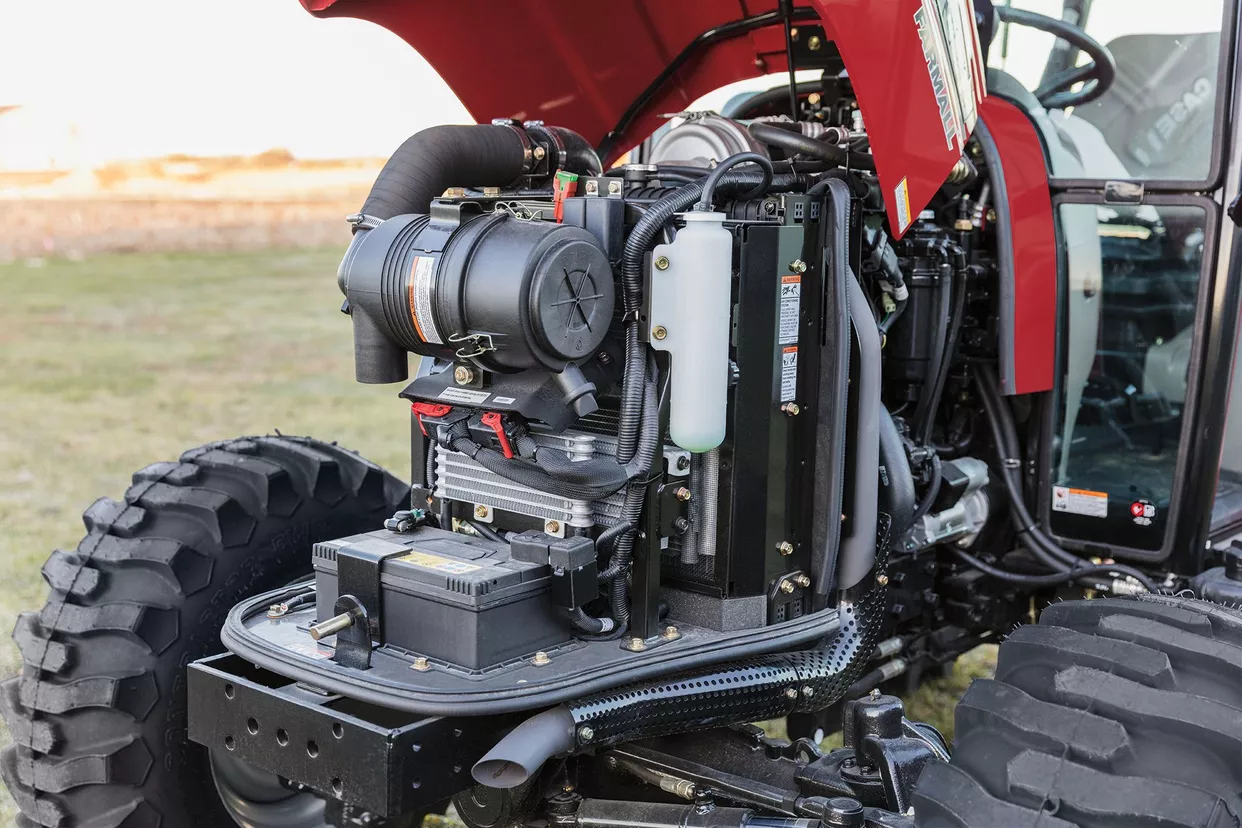 More Power for Every Chore
A turbocharged, 3-cylinder, 1.9-L engine delivers increased power across the Compact Farmall C series tractor lineup. Models range from 35 to 55 hp (28-47 PTO hp) — a 5-hp increase over previous models. These engines also provide greater displacement and up to 20 percent greater torque output.
Common Rail Direct Injection
The latest fuel-injection technology offers several advantages, including improved power performance, increased efficiency and cleaner emissions.
Tier 4 B/Final Compliant
Engines use an internal Exhaust Gas Recirculation (EGR) system to meet Tier 4 B/Final requirements. A 50-hour Diesel Particulate Filter (DPF) regeneration interval helps keep your workday humming.