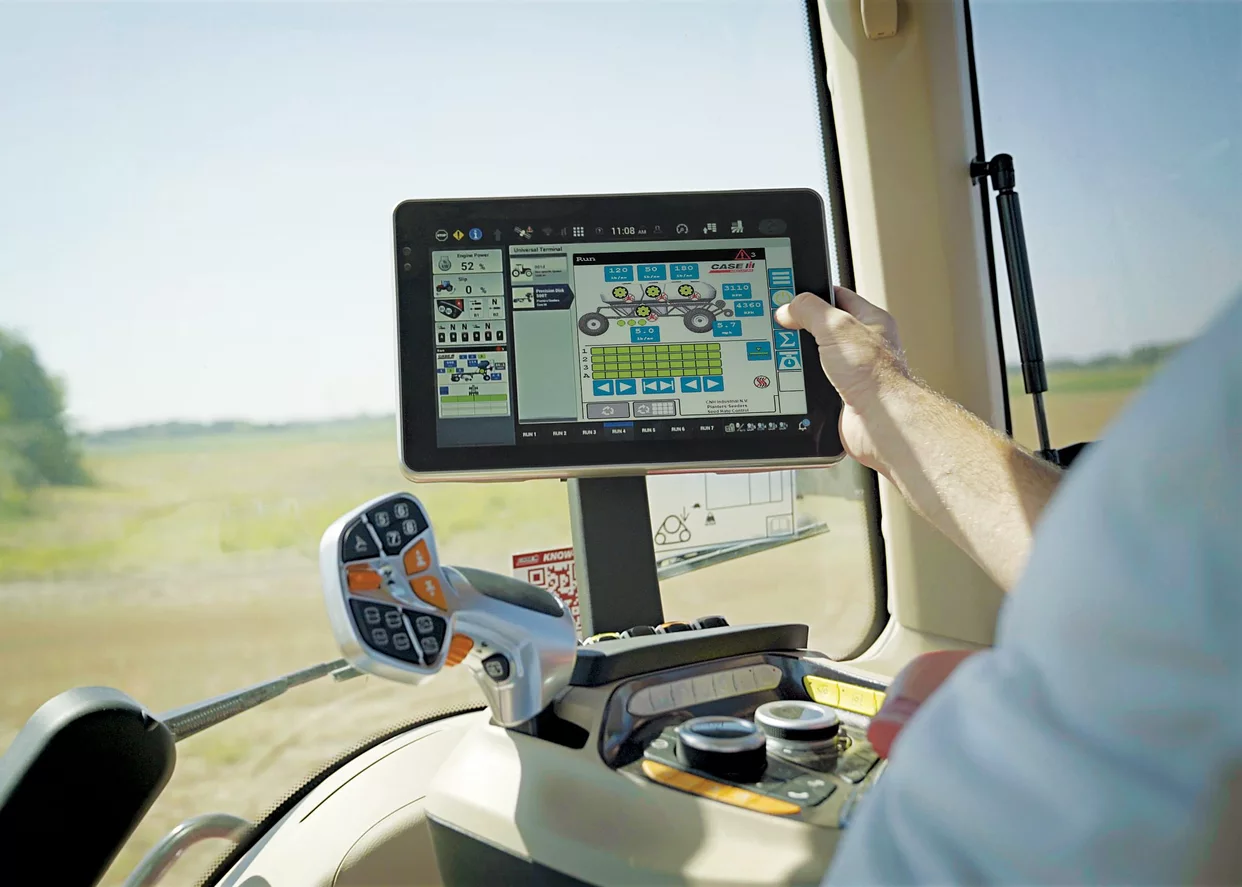 One Display, Endless Possibilities
The AFS Pro 1200 maximizes control and automation in the cab. With just a few touches, you can view and fine-tune options, calibrations and implement settings, as well as other key machine functions.
Configure your AFS Vision Pro operating system to your choosing, and tailor the tractor settings to your operating preferences.
Four camera inputs are available on the back of the display, along with the standard front and back facing cameras that are integrated in the equipment from the factory.
The slim design cuts down on the blind spot created by the display, making it easy to see around you and reduces the amount of clutter in the cab.