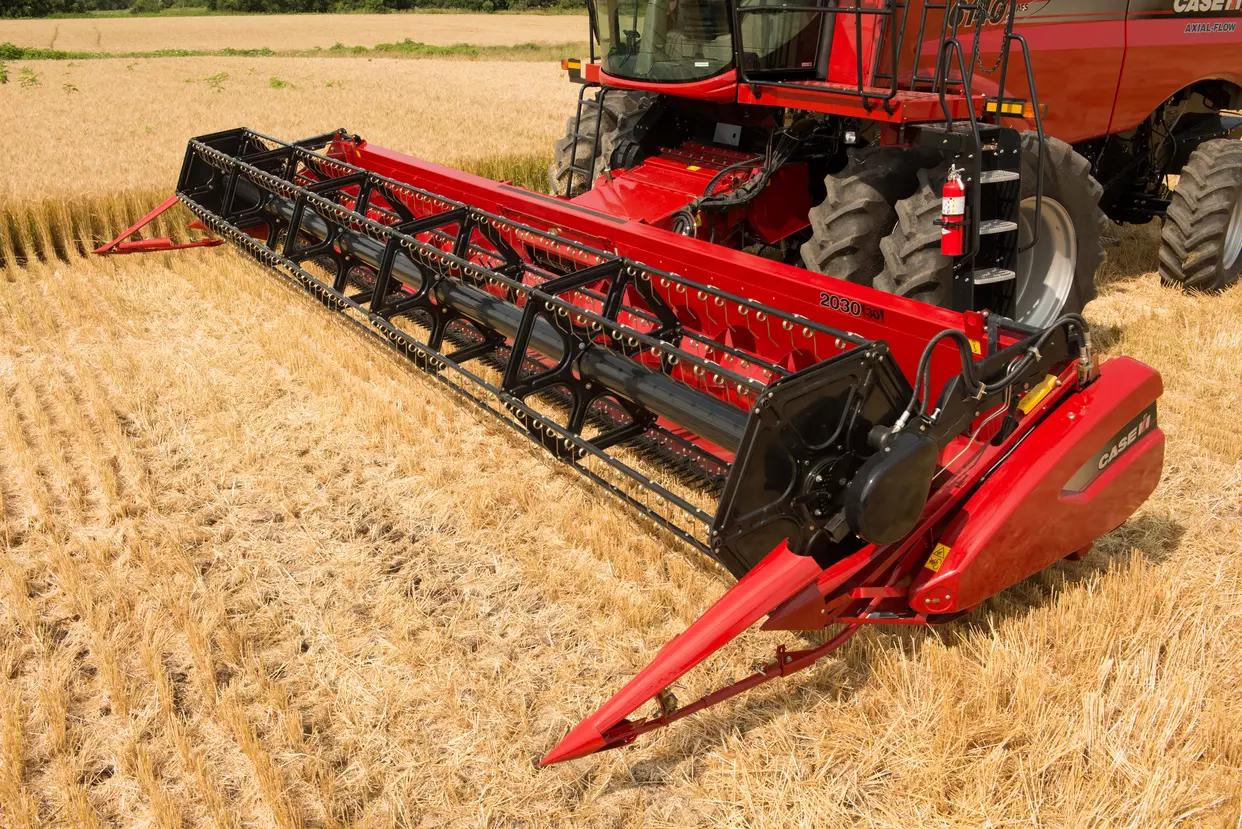 Heavy Duty, Reliable Frames
The heavy-duty, rigid frame includes two reinforced strengthening webs for maximum durability.
Header Hook-up- Easy-latching header hook-up with single-point hydraulics, dedicated electrical connector and 60˚ free-rotation PTO shafts.
Skid Shoes- Double skin design assures long term durability and reduced ground pressure for optimized floatation.
Dividers- Short, adjustable dividers are standard with available long, folding dividers are optional.