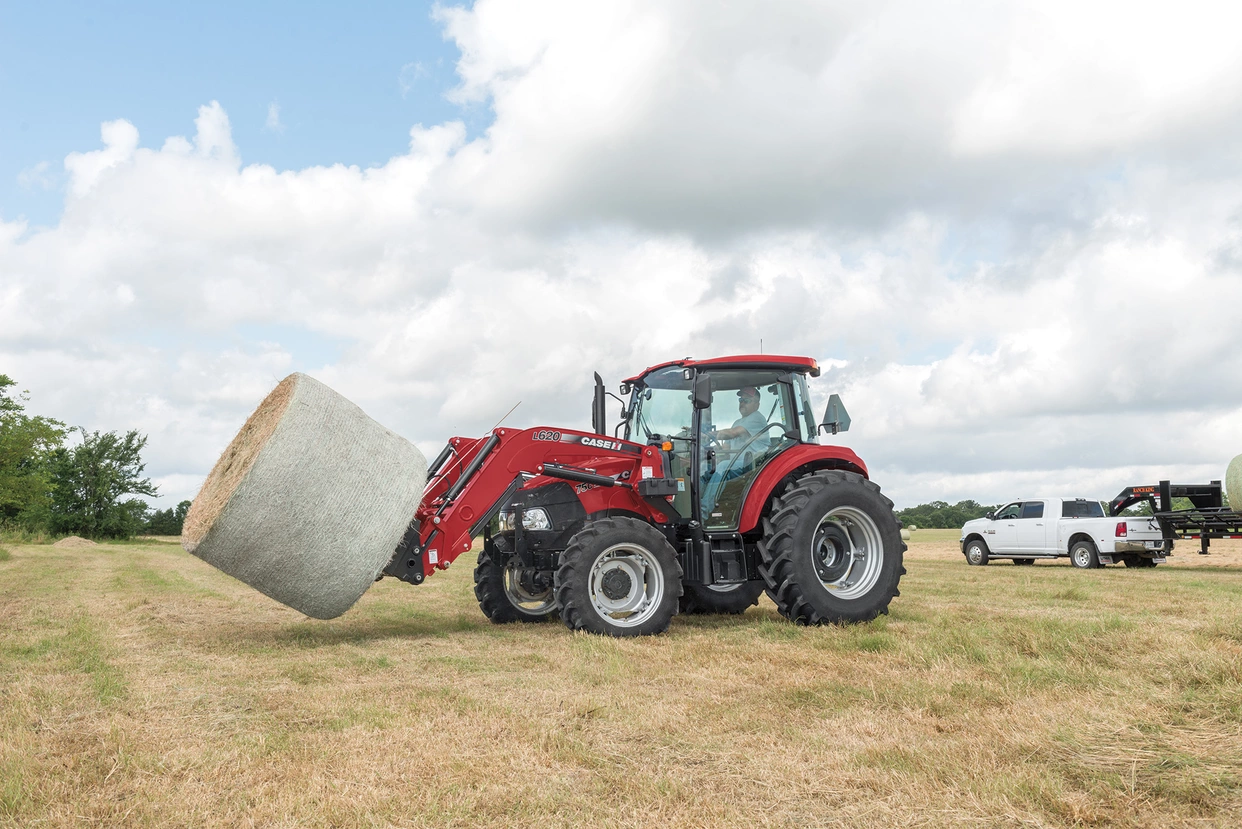 Efficient Horsepower with No Regeneration
A powerful, 4-cylinder, 3.4-L FPT engine features a quick throttle response and builds power fast with a range of 64-74 horsepower.
Common Rail Direct Injection: An electronic high-pressure, common rail fuel injection system precisely meters fuel as power demands, delivering both performance and fuel efficiency. This fuel system also provides improved throttle response, fast recovery to load and quieter engine operation with less vibration.
Tier 4 B/Final Compliant: Engines use an internal Cooled Exhaust Gas Recirculation (CEGR) system to meet Tier 4 B/Final requirements.
No regeneration: Unlike some competitive utility tractors, Case IH Farmall C series tractors do not require a diesel particulate filter, avoiding downtime and increasing productivity with no regeneration.